This article helps you to start managing your devices and apps with Applivery. If you are not yet familiar with Applivery, please read first what is Applivery.
1. Register your Applivery account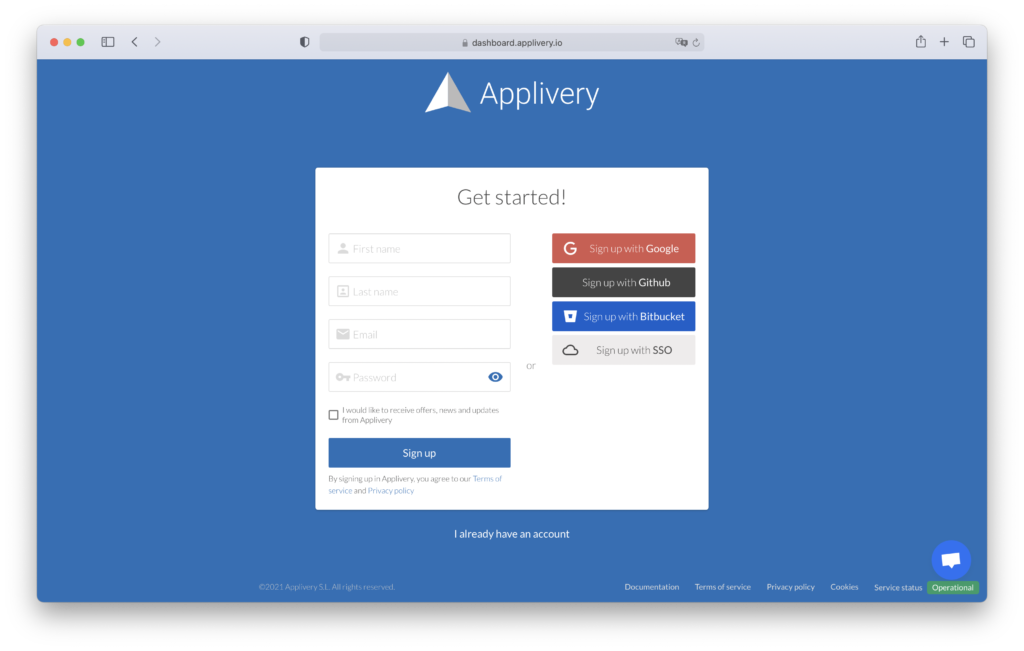 Start by navigating to https://dashboard.applivery.io/welcome/register and fill out the form or choose any of the social login options.
Traditional login (email + password)
You will receive a validation email. Please follow the instructions to activate your account. Go to the login page and enter your credentials.


Social login (Google, GitHub, Bitbucket or SSO)
Your account will be created immediately and you will be redirected to the dashboard.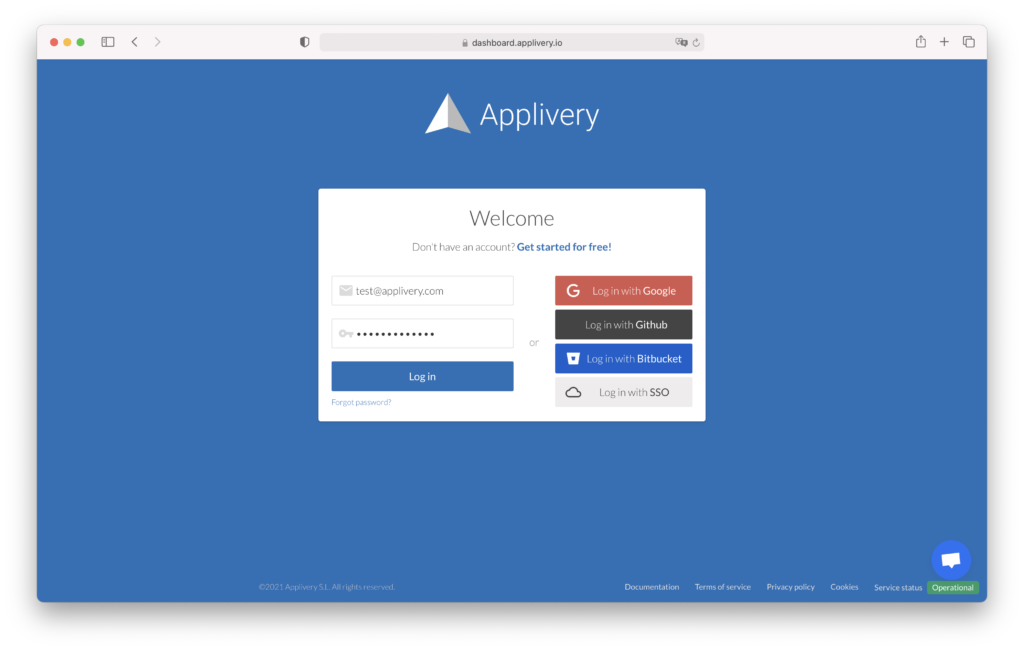 2. Configure your organization and start you free trial
Once inside the dashboard, select your organization name and start your free trial account that includes 14 days with all included.
Note that your organization name must be unique across Applivery and will be used as the subdomain of your App Store (i.e.: org-name.applivery.io). You can change it later under the Settings of your organization.