G2, the trusted software marketplace, has recently released its highly anticipated Summer 2023 grid report for the app distribution and management category. Among the top achievers in this report, Applivery stands tall, securing three significant awards – Best Support Quality, High Performer, and Easiest To Do Business With. These accolades reaffirm Applivery's commitment to providing exceptional services and user experiences in the competitive app distribution industry.
The G2 grid report is a comprehensive assessment of software vendors based on customer satisfaction and market presence. By aggregating user reviews and analyzing data from online sources and social networks, G2 categorizes vendors into four quadrants: Leaders, High Performers, Contenders, and Niche.
Applivery's triumph in the App Distribution category reflects its dedication to meeting customer expectations and delivering outstanding support. The platform's commitment to ensuring customer satisfaction has been duly recognized with the Best Support Quality award. Applivery's support team is known for its promptness, expertise, and comprehensive assistance in resolving customer queries and technical issues. This accolade demonstrates Applivery's unwavering commitment to going the extra mile to ensure its clients' success.
As a High Performer, Applivery showcases its consistent performance and delivery in simplifying app distribution and device management processes. The platform's robust feature set empowers organizations of all sizes to streamline their app deployment, monitor usage analytics, and seamlessly manage updates. The High Performer award underscores Applivery's ability to meet and exceed customer expectations in terms of reliability, functionality, and overall performance.
Applivery's dedication to providing a seamless user experience has earned it the Easiest To Do Business With award. With its intuitive interface, streamlined onboarding process, and comprehensive documentation, Applivery eliminates complexities and simplifies app distribution and device management for businesses. This award highlights Applivery's commitment to user-centricity and its continuous efforts to enhance customer experience.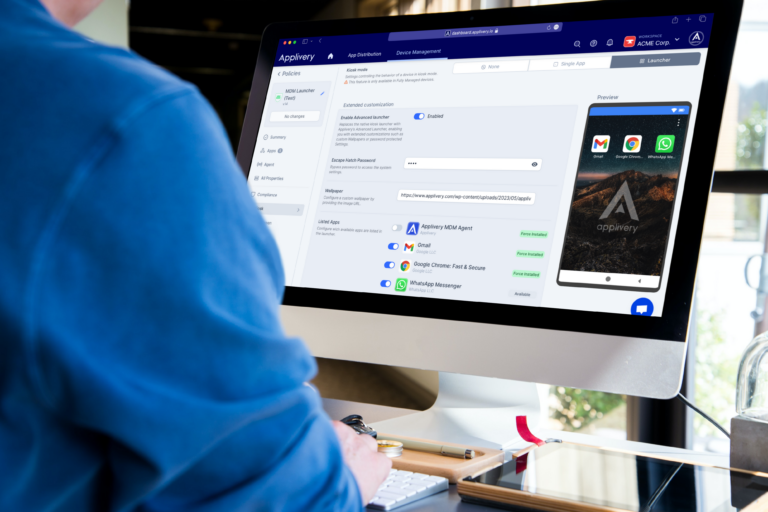 "We are thrilled to receive these prestigious awards from G2," said César Trigo, CEO of Applivery. "At Applivery, we strive to provide top-notch app distribution and MDM solutions while prioritizing excellent customer support. These awards validate our efforts and inspire us to continue delivering exceptional services to our clients." 
The recognition from G2 further strengthens Applivery's position as a trusted partner for organizations seeking efficient and reliable app distribution platforms. With its Best Support Quality, High Performer, and Easiest To Do Business With awards, Applivery solidifies its commitment to excellence and sets new industry standards.
G2 is the world's largest tech marketplace, empowering businesses to discover, review, and manage the technology they need to reach their potential. With millions of reviews and visitors, G2 continues to assist businesses in making informed buying decisions.
Applivery is the leading Mobile Device Management (MDM) and App Distribution platform that offers the most powerful Enterprise Mobility Management (EMM) capabilities. It simplifies the process of deploying, managing, and updating apps for organizations worldwide, providing full control over Mobile Apps and Devices for Apple and Android operating systems. With a strong focus on exceptional support, performance, and user experience, Applivery empowers businesses to efficiently enhance their app distribution processes and effectively manage their endpoints and mobile applications.