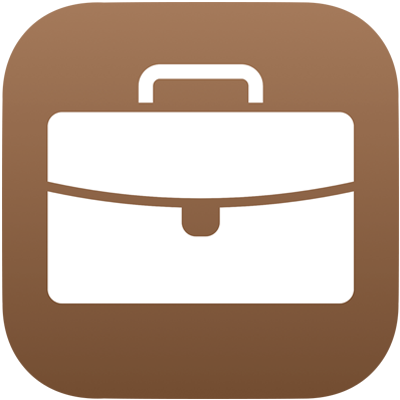 Every IT administrator has faced uncertainties when introducing Apple products (like iPhone, iPad, and Mac) into their organization, often encountering Apple Business Manager. In this guide, we aim to address and clarify the common questions.
What is Apple Business Manager?
Apple Business Manager (ABM) is a web portal designed for IT professionals, as a first layer of management of Apple devices such as iPhone, iPad, iPod touch, Apple TV, and Mac. Through ABM, you can quickly get new devices up and running, buy and distribute apps and books in large quantities, and even create special Apple IDs just for work. Managers can give specific tasks to team members based on their roles, making things more organized. New Apple devices? No problem. With Apple Business Manager, you can automatically have all the company settings as soon as they're switched on. And if you're using another tool to manage devices (as an MDM solution), ABM plays nice with those too. Privacy? Apple's got it covered, ensuring everyone's personal details stay private. If you want an overview of all the Apple devices at work, ABM lays it all out for you. Companies can even share their custom-made apps internally without any fuss. And for schools, there's a way to combine ABM with Apple's educational tools for even better functionality.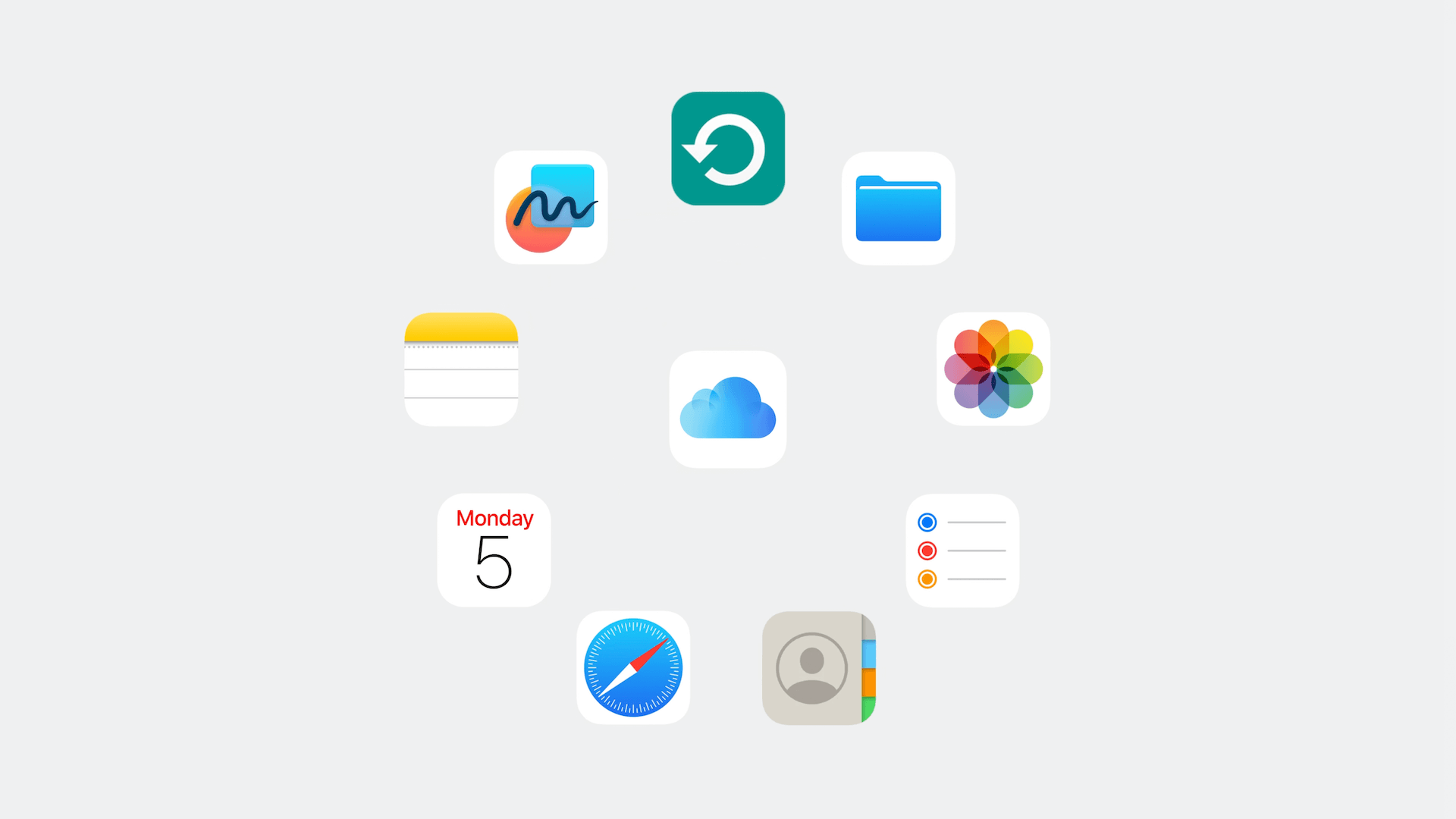 Is Apple Business Manager mandatory?
No, Apple Business Manager is not mandatory. However, it's highly recommended for organizations that deploy and manage a significant number of Apple devices. ABM simplifies the enrollment, deployment, and management of Apple devices, making the process more streamlined and efficient.
Without Apple Business Manager, IT departments might face challenges in tasks such as bulk app purchases, automated device enrollment into an MDM solution, or centralized account management. While organizations can manage Apple devices without ABM, the platform offers tools and integrations that make large-scale deployment and ongoing management much easier and more organized.
How much is Apple Business Manager?
Good news for businesses! Apple Business Manager is a free service provided by Apple. There's no subscription fee or hidden charges. The only costs associated would be those related to purchasing devices, apps, or any other content you wish to deploy within your organization.
How do I access Apple Business Manager?
Accessing Apple Business Manager  is straightforward. Simply visit the official ABM website at business.apple.com and sign in using your company's credentials (your Apple Business Manager user). If you haven't registered yet, there's an option to create an account. Once inside, you'll find a user-friendly dashboard that allows you to manage devices, accounts, and content with ease. For more information access the Apple Support page.
Does Apple have its own MDM?
Yes, but sometimes, these built-in tools aren't enough for big companies with lots of unique needs. That's why Apple makes sure their devices can work with other management tools such as Applivery Device Management. By using Applivery, companies can do more things, like manage devices from far away or boost security, learn more in our page of Device Management.
From an IT manager's perspective, Apple's device management tools are user-friendly and integrate seamlessly with the rest of Apple's product suite.
First, there's Apple Configurator 2. This tool lets us set up and manage iPhones, iPads, and Apple TVs with ease. It's especially good for smaller groups of devices and for times when we want to have direct control.
Then we have Apple School Manager. While it's mainly designed for schools, it gives a glimpse into how Apple views handling many devices at once. Through it, schools can create Apple IDs, access apps, and arrange a lot of devices simultaneously.
Apple also introduced Apple Business Essentials, an MDM solution designed specifically for small businesses.
What devices are supported by Apple Business Manager?
| | |
| --- | --- |
| Device Category | Supported Models |
| iPhone | All models |
| iPad | iPad (standard), iPad Air, iPad mini and iPad Pro |
| iPod Touch | All current-generation models |
| Mac | MacBook Air, MacBook Pro, iMac, Mac mini and Mac Pro |
| Apple TV | All current-generation models |
Note: For the most recent and detailed specifications, always refer to Apple's official documentation or website.
What can Apple Business Manager do?
1) Device Enrollment Program (DEP)
Apple Device Enrollment Program allows automatic enrollment of Apple devices into the organization's Mobile Device Management (MDM) solution without manual configuration. Be able to oversee devices without physically handling them and protect the enrollment for ongoing management.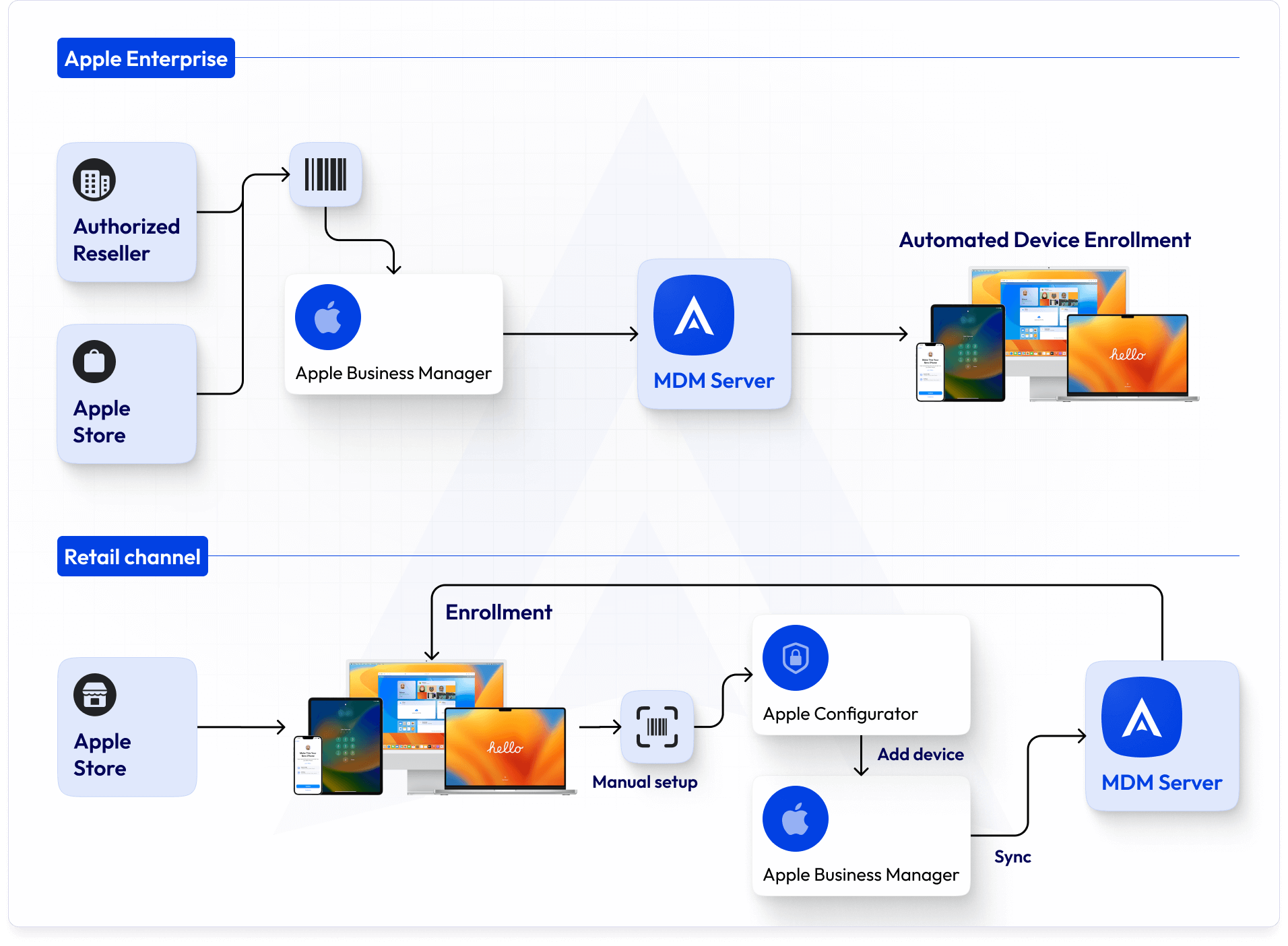 2) Volume Purchase Program (VPP)
Facilitates bulk purchasing and distribution of apps and books across employees. Organizations can either retain ownership of purchased apps or assign them to users.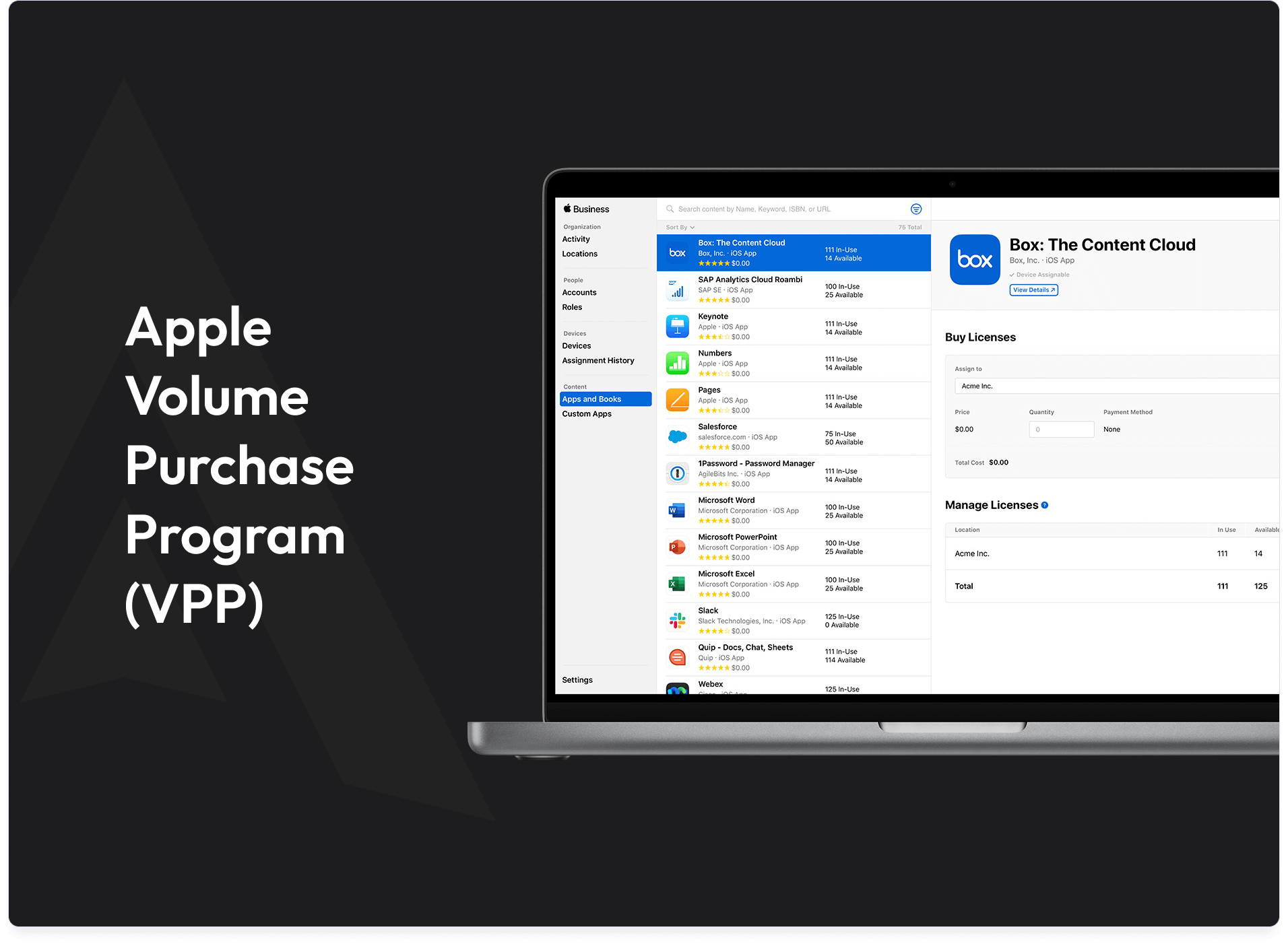 Create and manage Apple IDs for employees. These are distinct from personal Apple IDs and provide IT with controls suitable for business contexts.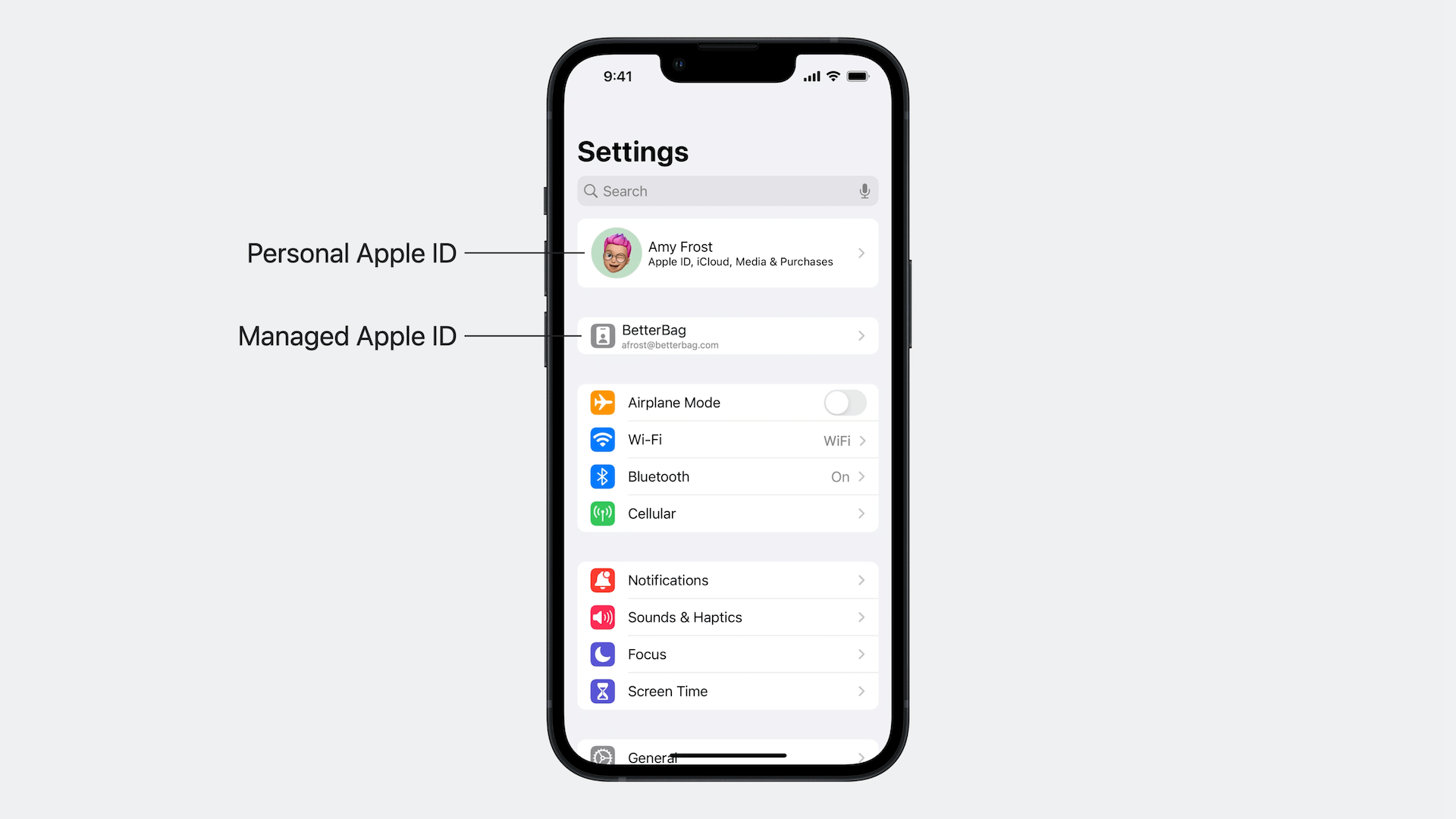 4) Automated Device Setup
Newly purchased hardware can be auto-configured with organizational settings and policies upon its first activation.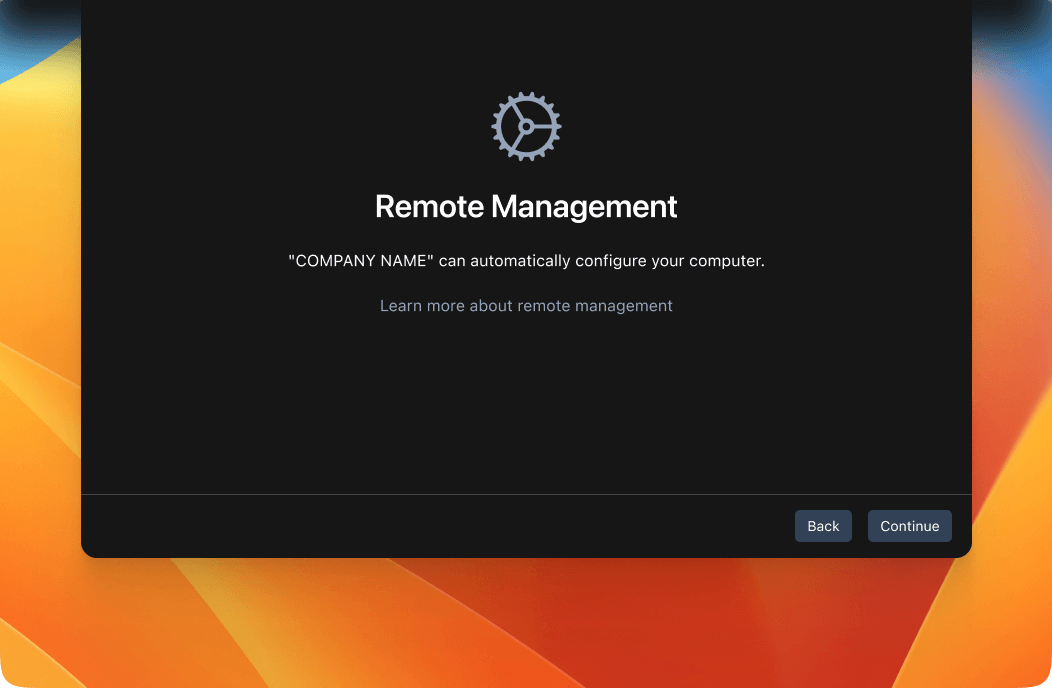 5) Integration with MDM solutions
ABM seamlessly integrates with third-party MDM solutions, enabling businesses to manage devices, apps, and accounts all in one place.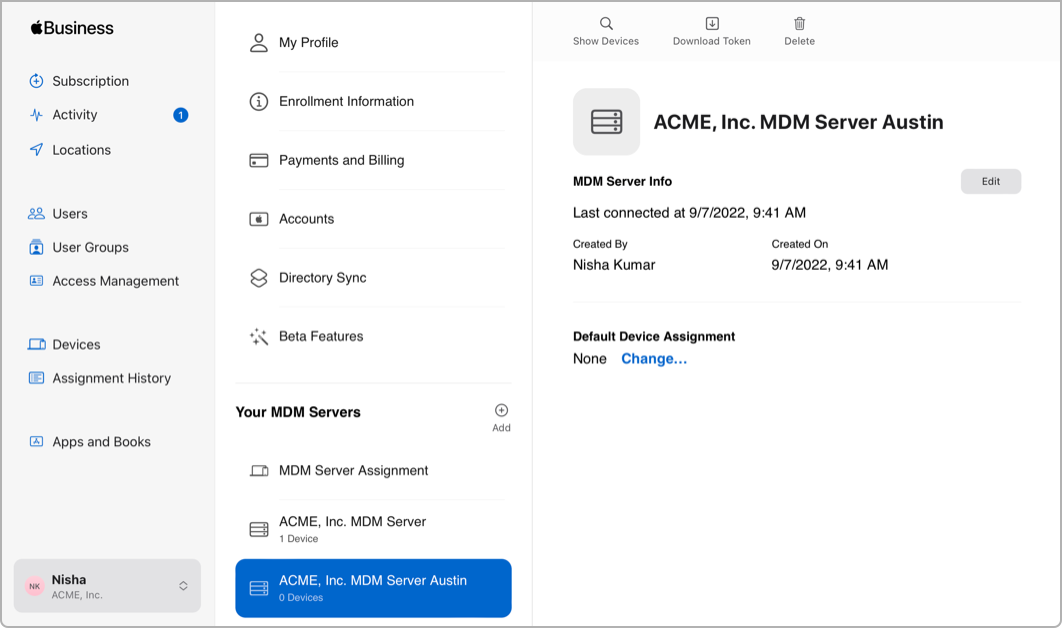 6) Data Security and Privacy
Apple ensures that employee data remains private and secure, even while IT can manage devices and set policies.
7) Unified endpoint management
Consolidated view and management of all Apple devices in an organization, including iPhone, iPad, iPod touch, Apple TV, and Mac.
8) Custom App Distribution
Organizations can privately and securely distribute custom apps for business internally.
9) Apple School Manager Integration
For educational institutions, Apple Business Manager and Apple School Manager can be integrated for combined capabilities.
Why every IT leader should consider implementing an MDM solution
1) The Rise of Diverse Devices
Not long ago, most employees were limited to a desktop computer at their workstation. Now, a single employee might use a smartphone, tablet, laptop, and a smartwatch, all in a single day. This device diversity, while promoting flexibility and accessibility, poses significant management challenges for IT departments.
2) Centralized Management Systems
At the heart of a comprehensive approach is the implementation of centralized management systems. These systems offer a unified platform from which IT professionals can monitor, update, and troubleshoot devices, irrespective of their type or the operating system they run on.
3) Security Implications:
With the proliferation of devices comes a proportional increase in potential security threats. Each device is a potential entry point for malicious actors. Hence, a comprehensive management strategy must prioritize security, ensuring that every device adheres to the latest security protocols, receives timely updates, and has requisite safeguards against potential breaches.
Automation plays a crucial role in contemporary device management. Automated systems can detect new devices, deploy necessary software, update security protocols, and even flag potential issues for review. Such systems significantly reduce manual oversight and ensure consistent application of policies.
5) User Profiles and Access Control:
Every device user in an organization has unique needs based on their role. A graphic designer and a sales executive have vastly different software and access requirements. By creating detailed user profiles and combining them with robust access control measures, organizations can ensure that each device is perfectly tailored to the user's needs while avoiding unnecessary security risks.
6) Over-the-Air Updates and Troubleshooting:
In the past, updating software or troubleshooting issues meant physically accessing the device. Modern management approaches leverage over-the-air technologies, allowing IT departments to push updates, configurations, or even troubleshoot devices remotely, ensuring minimal disruption to the end-user.
7) Integration with Cloud Services:
Cloud services have revolutionized how businesses store and access data. A comprehensive device management approach integrates seamlessly with these services, ensuring that every device has appropriate access to necessary resources, whether they're stored on-premises or in the cloud.
8) Training and User Onboarding:
No device management strategy is complete without considering the end-user. Regular training sessions ensure that users understand best practices, security protocols, and can make the most of their devices. Furthermore, a streamlined onboarding process ensures that when a new device is issued, the user has everything they need to get started immediately.
9) Analyzing Metrics and Feedback:
Continuous improvement is a cornerstone of effective device management. By regularly analyzing metrics related to device performance, security incidents, and user feedback, organizations can refine their management strategies, ensuring they remain effective as the technological landscape evolves.
How to extend Apple Business Manager capabilities? Full-blown MDM versus Apple Business Essentials
Extending the capabilities of Apple Business Manager (ABM) involves leveraging its foundational features while integrating additional tools, strategies, and third-party solutions to enhance its utility. Here are steps and strategies to further enhance ABM's capabilities:
Seamless Device Enrollment: With an MDM solution, devices purchased directly from Apple or authorized resellers can be auto-enrolled into the MDM during the initial setup. This ensures devices are immediately configured with necessary settings, apps, and restrictions.
Centralized App Distribution: Admins can purchase apps in bulk via ABM and distribute them to devices using the MDM, ensuring all employees have the necessary tools.
Enhanced Security Measures: Advanced security policies, like enforcing strong passcodes, device encryption, or VPN configurations, can be applied. Lost devices can be locked or wiped remotely.
Device Configuration and Restrictions: Customize device settings like Wi-Fi configurations, email account setups, or even restricting specific features (like the camera) based on organizational needs
Over-the-Air Updates and Commands: Push software updates remotely, ensuring devices run the latest, most secure versions. Send commands to devices, like reboot or update, without user intervention.
Data Management and Backup: Define policies for data backup, ensuring business data is securely stored and can be restored if needed.
Monitoring and Reporting: Gain insights into device usage, software versions, security compliance, and more. This helps in making informed decisions.
Role-based Access and Permissions: Define roles within the MDM, ensuring IT staff has the appropriate permissions to manage devices, distribute apps, or modify configurations.
Continuous Training and Support: We offer regular training, ensuring IT teams are updated with the latest features and best practices. Apple on the other hand offers multiple support plans (Apple Business Support) to businesses, to make the Mac experience in the enterprise a beast, alleviating the support offered by IT and taking the support experience to the next level.
When managing a suite of Apple devices across a company, one aspect that stands out with Apple Business Manager is the level of manager support it provides. As an IT manager, you'll appreciate how Apple Business Manager facilitates a central hub for device deployment, app distribution, and account management—all with an intuitive interface that requires minimal training to use effectively. This manager support is invaluable, not only for setting up devices swiftly but also for the ongoing management of your Apple ecosystem. Whether you're overseeing a handful of devices or several hundred, the streamlined processes and clear guidance available through Apple Business Manager make it an indispensable tool for any IT department looking to enhance efficiency and device control.
Incorporating an MDM solution and leveraging with Apple Business Manager can drastically improve the device management landscape of an organization, ensuring devices are secure, up-to-date, and tailored to enhance productivity.
Applivery Device Management for Apple
Centralized Configuration:
You can take advantage of centralized configuration to remotely set up devices. This means you can push Wi-Fi, email, and other essential settings to iPhones, iPads, and Macs before they even land in your team's hands.
Automated Device Enrollment:
You'll enjoy the seamless integration of devices with Applivery MDM solution right from the start, thanks to Apple's automated device enrollment. This not only saves precious time but also enforces your organization's policies from the get-go.
Streamlined App Distribution:
Managing and distributing apps is hassle-free with Apple Business Manager and Applivery. You can buy apps in bulk in ABM and deploy them throught Applivery across all necessary devices without manual intervention, ensuring your team has the right tools at their fingertips.
You can rest assured that enforcing security policies is straightforward with Apple's device management. Whether it's setting passcode requirements or managing encryption, you can maintain high security and compliance standards with ease.
Remote Management and Troubleshooting:
When issues arise, you have the capability to handle them remotely. This is a real time-saver, allowing you to push updates or reset passwords without physical access to the devices.
You'll be able to keep a detailed inventory of all your Apple devices, monitor their usage, software versions, and health, which is invaluable for device maintenance and lifecycle management.
User Assignments and Group Settings:
Assigning devices to specific users or groups allows you to tailor settings and access as needed, maintaining organizational control while providing personalized access.
Beyond software, the Self-Service app may offer access to apps, printers, e-books, configuration profiles, and even links to support resources or internal websites, all tailored to the user's role and permissions.
Scripts are essential tools for the efficient management and automation of tasks. They enable you to execute specific actions on devices, such as running custom commands or performing automated tasks. You can easily assign scripts to individual devices or policies to ensure consistent execution across multiple devices.
These features make the IT management of Apple devices not just manageable but efficient, allowing you to support your organization's reliance on Apple technology with confidence and control.