Yodel delivers millions of parcels every week to every postcode across the UK. That's why they have more than 50 sites nationwide to help get your parcel delivered on time, no matter where you need it to be. Yodel also works with multiple partners, including Guernsey Post, and Jersey Post so we can deliver to every postcode in the UK.
Yodel works with a variety of sectors, including fashion, leisure, health and beauty, home and garden, electrical, gifts, publishing and entertainment. They also offer specialist handling for delicate items such as wine and flowers. With services created with you and your customers in mind, they offer two-hour delivery windows, inflight delivery updates and fully-branded communication journeys, putting you in control of your parcel deliveries.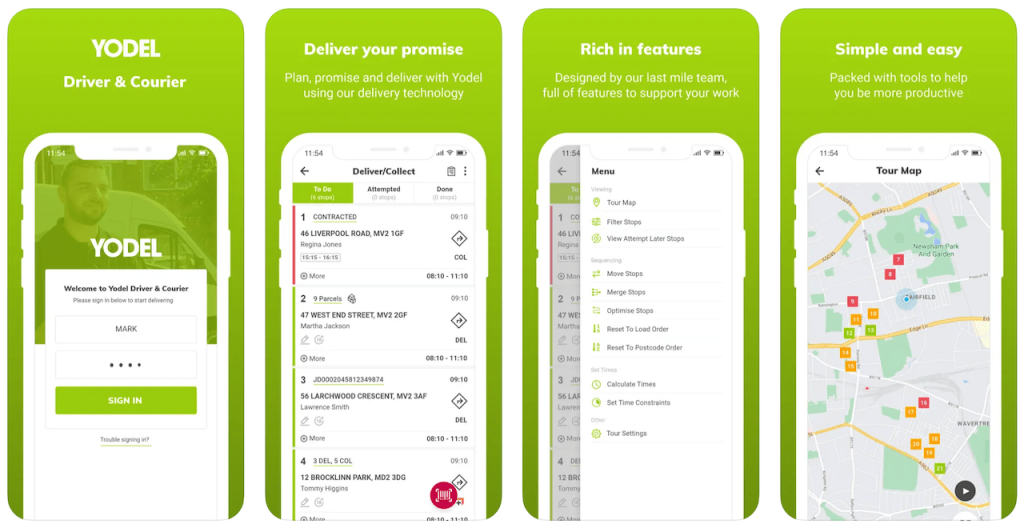 Liam is the Head of QA Devops at Yodel Delivery Network. Prior to this, he accumulated a lot of experience in the field of testing and automation at other companies in multiple industries.
What brought you to Applivery?
We've taken on Applivery to develop a new drive and currier application. We used it really heavily across various squads and agile teams to ensure a high quality assurance life cycle into production and be able to deliver our applications quickly at pace.
How do you use Applivery today? Did we solve a critical problem?
We are using Applivery to really quickly deliver new apps in our deployment pipelines to production through Jenkins CI/CD and our automated testing processes, ensuring that we have a high quality assurance life cycle into production.
We use it also to test our applications in production with a variety of users. We can deliver it also to our internal customers who use our application and they can prove our application before we release it to production. That for me is priceless in terms of us being able to prove that our application's working as expected and it really helps with our quality governance and approach at Yodel.
Do you use Applivery in combination with any other products?