This case study highlights how the implementation of Applivery's Mobile Device Management (MDM) solution has helped ECOALF, a well-known sustainable fashion brand, digitally transform its Lookbooks distribution process through our partner Econocom Products & Solutions. Thanks to Applivery's platform, ECOALF was able to streamline communication with its sales agents in remote locations, reduce the use of print media and improve the sustainability of its brand.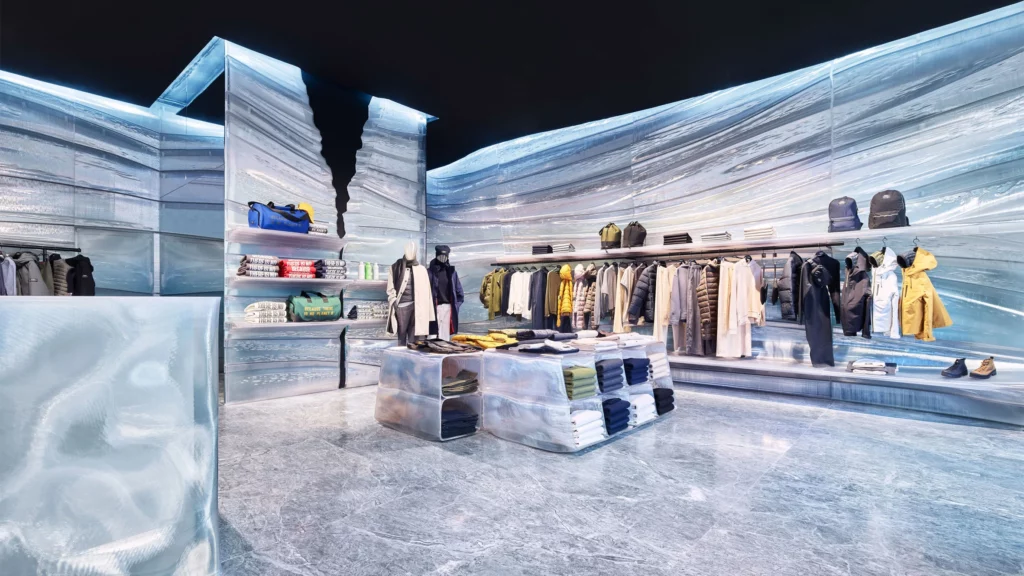 ECOALF is the leading sustainable fashion brand that has transformed the industry with its innovative approach and commitment to environmental sustainability. Founded in 2009 by Javier Goyeneche, ECOALF has made a difference by combining style, quality and environmentally responsible practices.
In addition to its focus on sustainability, ECOALF has demonstrated constant innovation and search for novel solutions. Through strategic and technological collaborations, the brand has introduced revolutionary materials and disruptive processes to the fashion industry, redefining standards and demonstrating that it is possible to create high-quality garments in an environmentally responsible manner.
In this case study, we will explore how the implementation of Applivery's Mobile Device Management (MDM) solution has contributed to optimizing ECOALF's Lookbooks distribution, improving communication with sales agents, reducing paper usage, and boosting the brand's operational efficiency.
Applivery's contribution to the Econocom P&S success story with ECOALF has been fundamental to the digital transformation of the Lookbooks distribution process of the renowned sustainable fashion brand. By implementing Applivery's Mobile Device Management (MDM) solution, ECOALF was able to overcome numerous challenges and realize many significant benefits.
Initially, ECOALF faced difficulties in distributing its Lookbooks to sales agents located in remote locations. Reliance on printed materials created limitations in terms of flexibility and upgradability, as well as increased costs associated with printing and shipping, which negatively impacted the environmental sustainability of the brand.
Thanks to the implementation of Applivery, Econocom P&S provided an effective solution to these challenges. Digitizing the process allowed ECOALF sales agents to quickly access automatically updated Lookbooks from their managed iPads, driving greater collaboration and alignment in sales strategies.
In addition, the platform facilitated document version management, avoiding confusion and ensuring that all agents were always informed with the most current data. This centralized device management and digital distribution of Lookbooks optimized ECOALF's internal processes, freeing up resources and time for more strategic activities, which improved operational efficiency and overall brand productivity.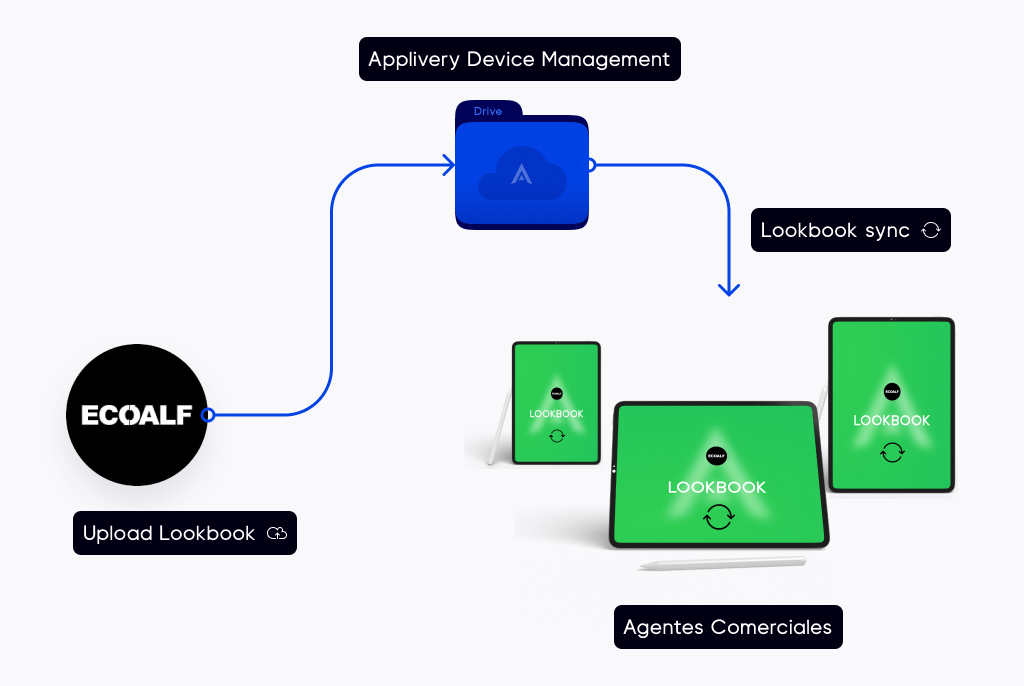 The results obtained were remarkable: the instant distribution of the Lookbooks allowed ECOALF to communicate the latest collections and promotions in real-time, speeding up the sales process and improving decision-making. In addition, the elimination of the use of print media drastically reduced paper consumption and associated waste, aligning with the brand's commitment to the environment and sustainability.
The implementation of Applivery's Enterprise Device Management (MDM) solution has enabled ECOALF, through Econocom Products & Solutions, to overcome its Lookbooks distribution challenges and achieve a successful digital transformation.
The Applivery platform has given ECOALF operational efficiency, improved communication, environmental sustainability and a consistent brand experience by reducing paper usage. With Applivery as a key part of the project with Econocom P&S, ECOALF has strengthened its position as a leader in sustainable fashion and demonstrated its commitment to innovation and sustainability.