We launched the first version of Applivery more than 2 years ago as an internal solution to our own needs: deliver iOS and Android Apps to our customers and make it easy for them follow up the development processes of their new Apps before releasing them to production.
"The easiest the better" has been our motto during this time and thanks to this approach we have created a solution that is easy to understand, to implement and to use by our customers and their end users (employees, collaborators or even their own customers).
But due to the growth of users we have had in these years and thanks to the continuous feedback we have received, we decided to approach our future in two development ways. The first would be responsible for continuing to deliver incremental value to the product and satisfying the most immediate needs of our customers while the second would be responsible for taking the next big step towards a more robust platform, capable of offering a whole new variety of services to our customers. And that moment has finally arrived.
The best Applivery yet ⚡️
Not only is Applivery 3 the most accessible and future-proof version of Applivery we've ever built, but it's also the fastest and most complete.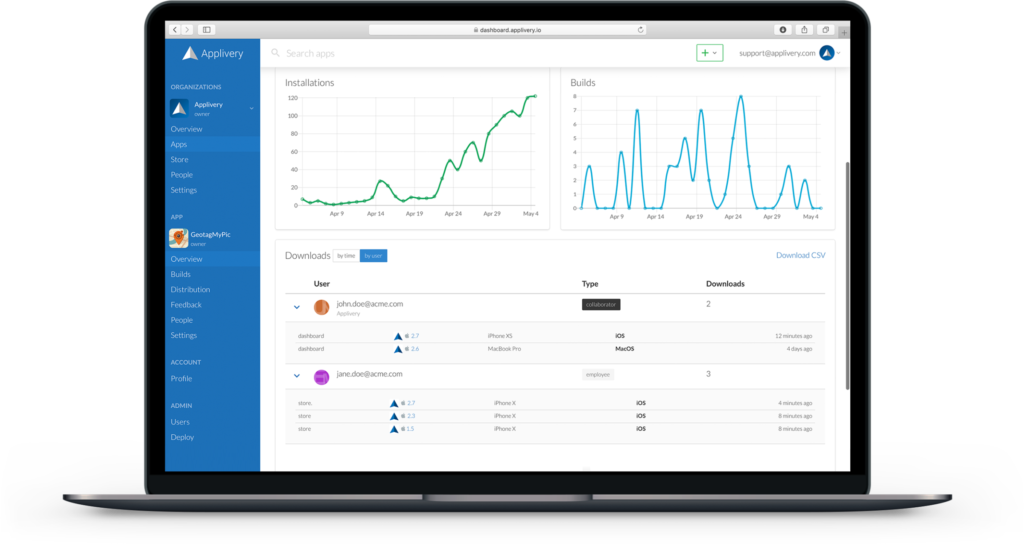 Our dashboard is the main tool of Applivery and in which our users spend more hours. We have worked on simplifying and cleaning it to streamline the most common tasks and processes but also make room for all the new features that we describe below.
The new dashboard will be available under a new URL: https://dashboard.applivery.io until we shutdown the previous version by the end of this year.