Our focus over the past few months has been on continuing to improve our device management platform. Here are some of the new features we have launched in the last few weeks:
Android Agent improvements to report App and Network usage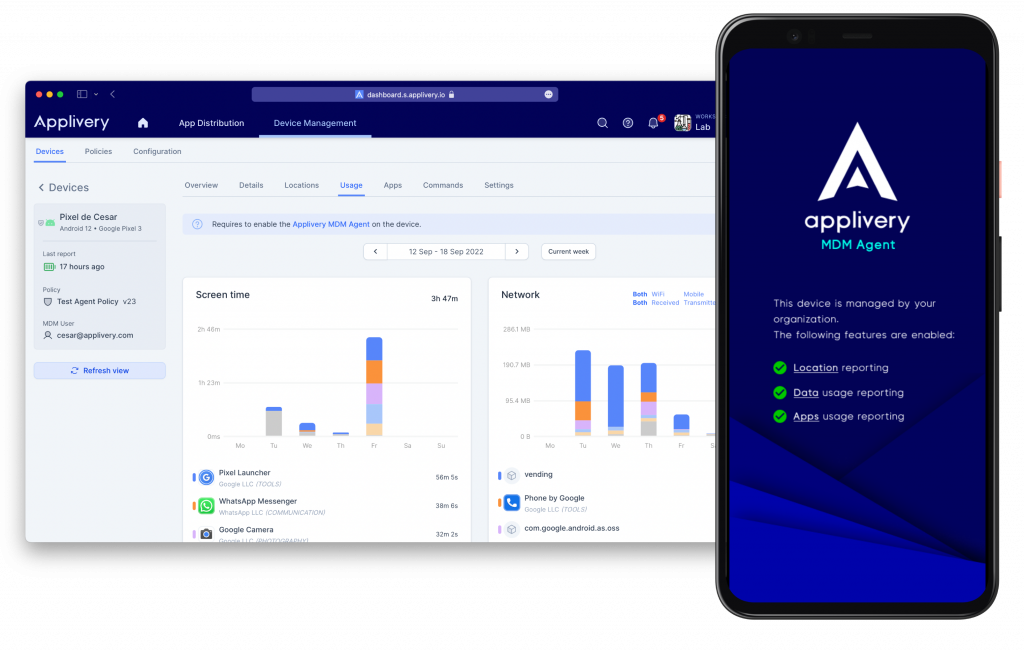 After launching the Applivery Android Agent early this year that provides access to the geolocation of devices every 15 minutes, we've been working on two important improvements:
Network traffic reporting: insights about the amount of received and transmitted data over Wi-Fi or Mobile networks.
Apps usage reporting: insights about apps and screen time usage over time
This also comes with some small additional enhancements intended to improve the reporting frequency and responsiveness of the agent to configuration changes.
Admins can now selectively turn on and off Location, Network traffic and Apps usage reporting capabilities at workspace level from Device Management > Configuration > Agent, and enable/disable the agent in just one click from each policy.
You can read more here.
Apple Device Management improvements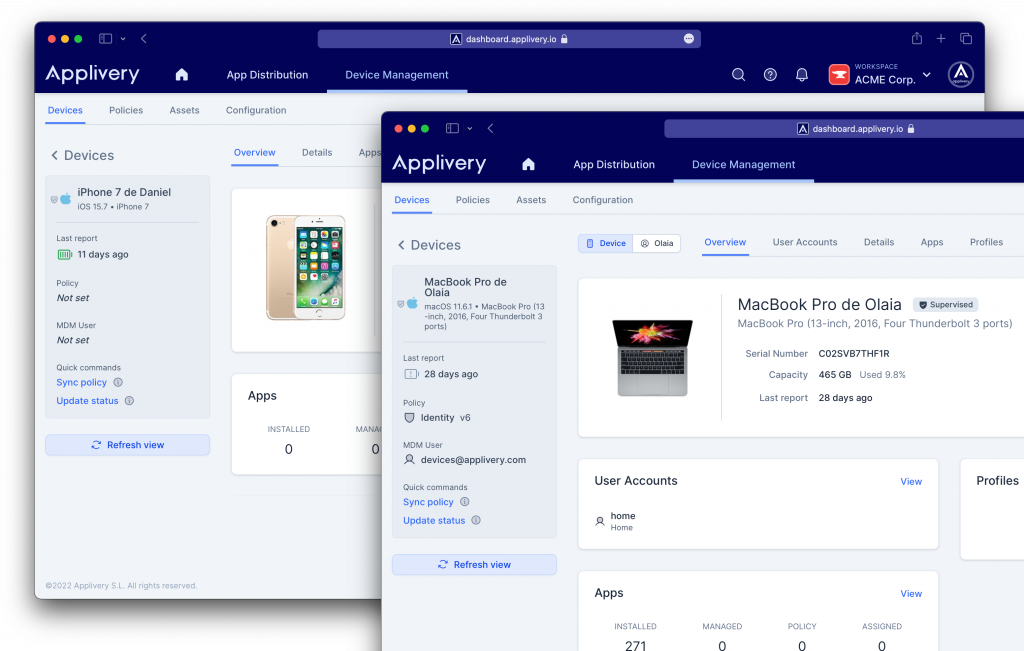 After the launching of the support of Apple devices early this year, we are including some new features and improvements to the Apple ecosystem:
Single-App and Multi-App kiosk mode
Sometimes you need to lock-down devices to one single app. Some others, you just need to limit the usage only for certain apps. Both use cases are now supported through the "Single App Mode" configuration and "Allow / block list" restrictions that you can configure at Policy level.
Home Screen Layout configuration
Having the ability to customize the look and feel of devices Home Screen has become important, especially in cases where they are used for a specific work purpose.
We have recently launched the possibility to configure the HomeScreen appearance of iPhone, iPad and Apple TV devices in a very simple way through the "Home Screen Layout" policy configuration.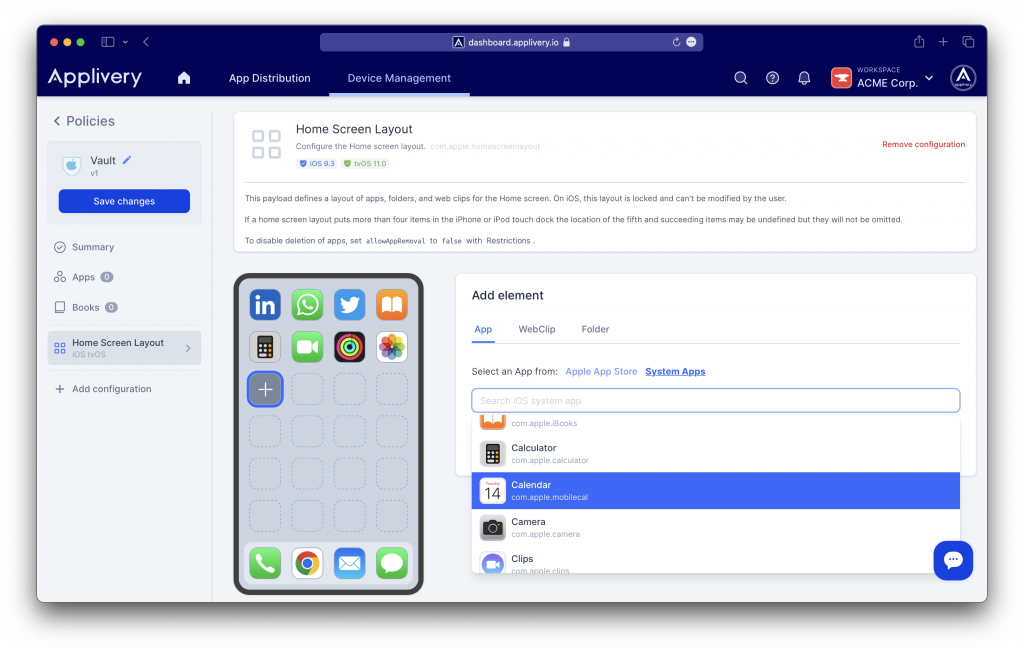 Both in sales force teams and in more generalist scenarios, centralized management of books and PDF documents is increasingly in demand.
Now you can manage books in .pdf and .epub format both at device and policy level so that you can guarantee your entire fleet has the appropriate assets in place.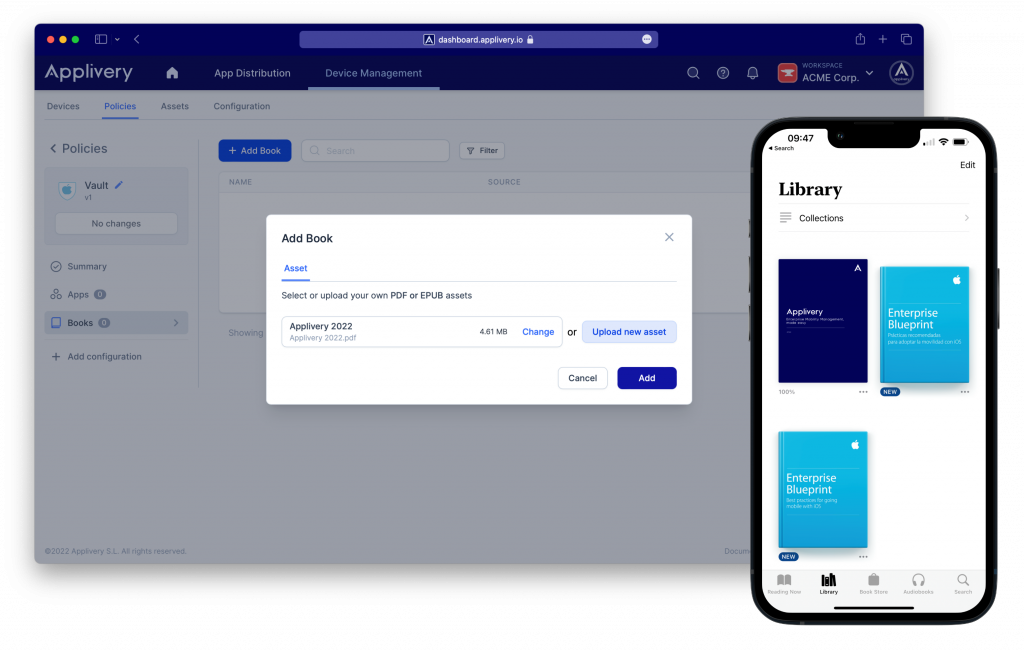 Device Enrollment Program (DEP) improvements
We've been working on many improvements to make Apple devices enrollment a child's play. With Apple DEP, you can connect your Apple Business Manager account with Applivery to automatically enroll devices.
Now you can do even more:
Configure iPhone & iPad setup steps
Automate local account configurations
Integrate your corporate Single Sign-On authentication with LDAP, Azure AD, Okta, OneLogin and many others
Automate Managed Apple Id accounts creation
Read more about all these features here.
Volume Purchase Program (VPP) improvements
License management is key for an efficient management of iOS applications, especially when managing iPhone or iPad. Silent App distribution was also a highly request feature that fully relies on Apple VPP. These last few weeks we've been releasing some improvements around:
Advanced locations management
Apps & Books assignment at device (Serial Number) or user (Managed Apple Id) levels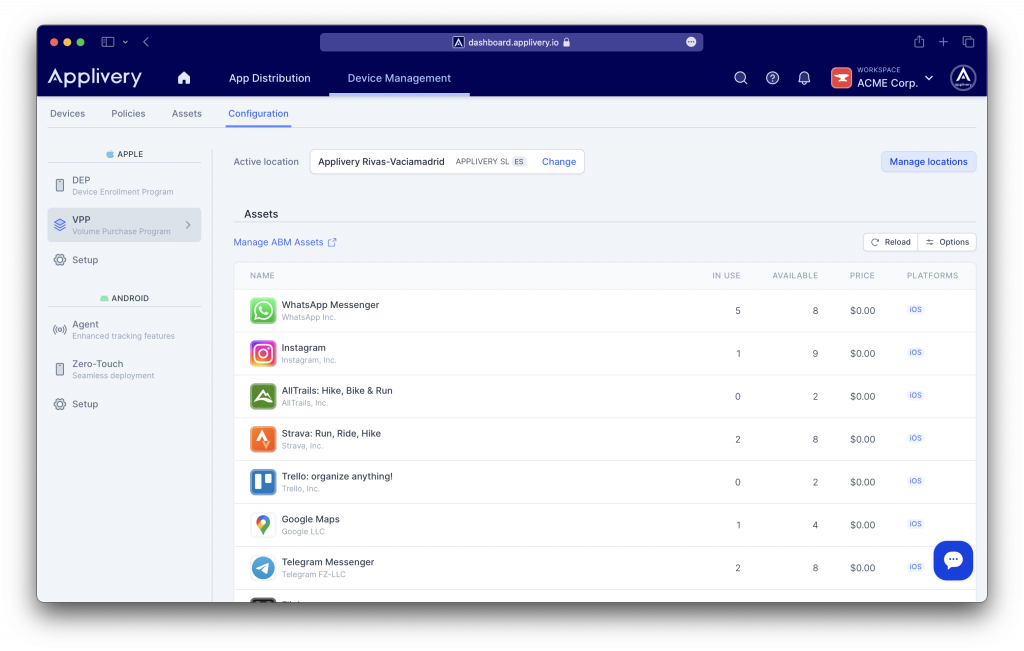 We have a promising
roadmap
 for the coming months that will bring numerous improvements. Among them, we would like to highlight the following:
Support for Two Factor Authentication (2FA) through Google Authenticator
Devices sorting capabilities
Improved users management and counting across the entire workspace
iOS and macOS agent for geolocation reporting
Remember that you can discover much more on our 
public roadmap
. Also please feel free to file out your own 
Feature Requests
 in GitHub and help us improve. You're feedback is always welcome.We hope you enjoy the new features. As always we are at your disposal at 
[email protected]
.Hope you all are well and safe!