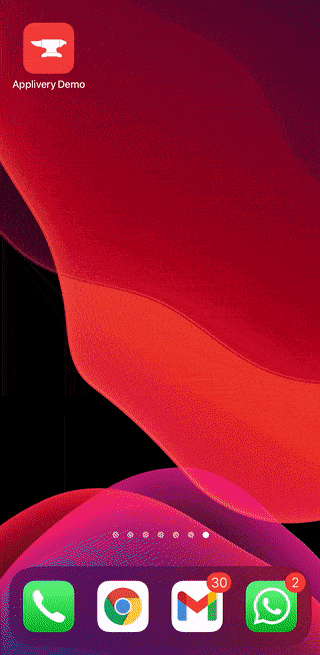 One of the most important components of the platform is the Applivery App Store, where collaborators and employees spend most of their time navigating and installing new versions of the apps.
We have rewritten it completely from scratch in the newest technologies to provide a brand new user experience with the best in class performance.
Of course all previous features are available plus some additional tricks that will make your life easier and much more productive: improved search, improved sharing experience, multi-format dates, in-line + infinity scroll history, additional languages and many other small improvements.
Hope you enjoy it!
Applivery MDM – Android Support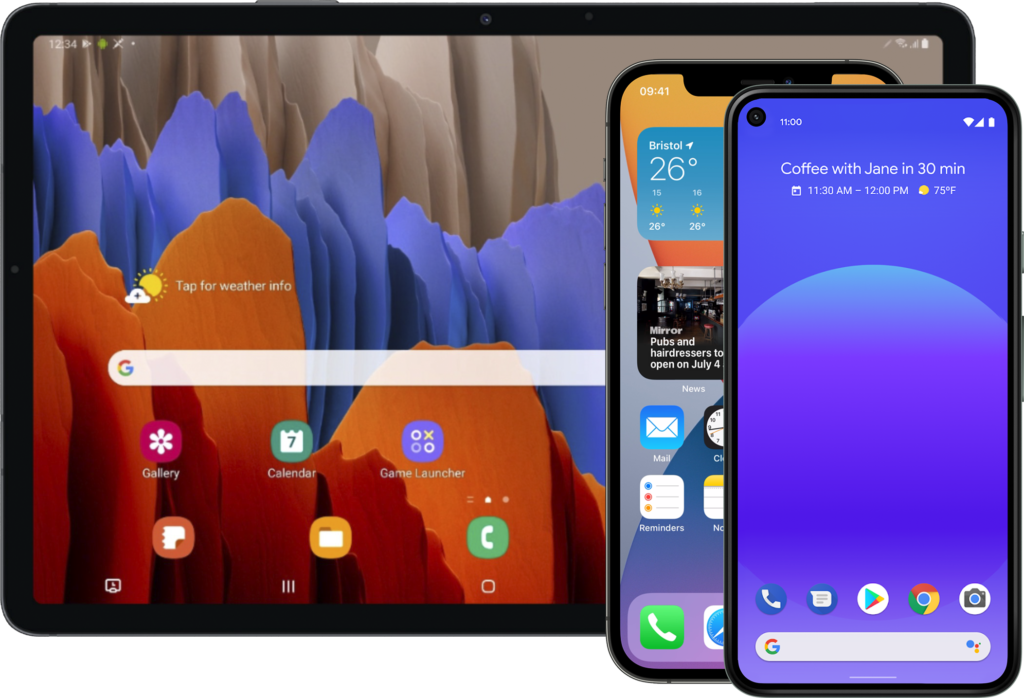 A few weeks ago we are announced one of the biggest milestones in our history: Applivery MDM so far with full support for Android devices. We are very happy with the great reception that the product is having and we hope to continue including new features in the coming months. Additionally, support for Apple devices is on the way.
You can read the announcement here.
Notify audience and audience filtering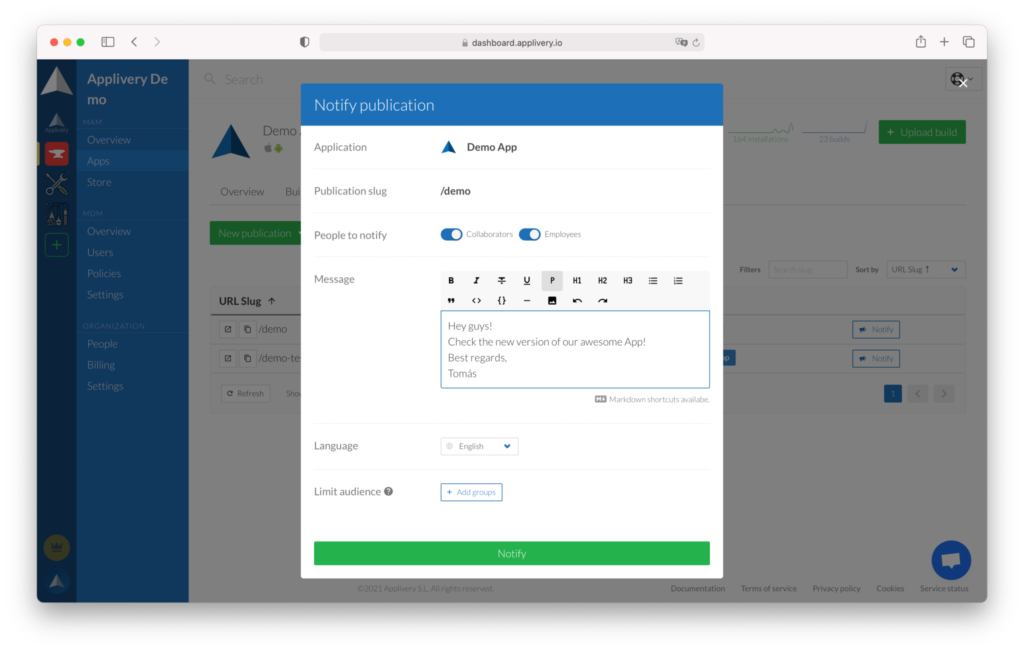 Until now, collaborators and employees of your projects or your organization could only be notified of new versions of your Apps when you upload a new build.
Now it is possible to send fully customized email notifications (with your own branding) at any time to the audience of your choice, communicating direct access to one of your publications in the App Store.
In addition, it is now possible to customize the user groups that will receive the notifications through group segmentation with support for AND and OR clauses.
Improved slack notifications

We've been working on improving all Slack notification for new Builds and they now contain much more information about your CI/CD systems.
Discover how you can start getting slack notifications here.

We have been collaborating with Bitrise for a long time to make your app deployments as simple and fast as possible. A few weeks ago we have taken this partnership to the next level through the "Bitrise Verified Steps" that help users identify service's or tool's owner guarantees secure, maintained, consistent, and high-quality performance for any Bitrise user.
Along with that, fresh new versions of the iOS and Android steps have been released with many additional features and options.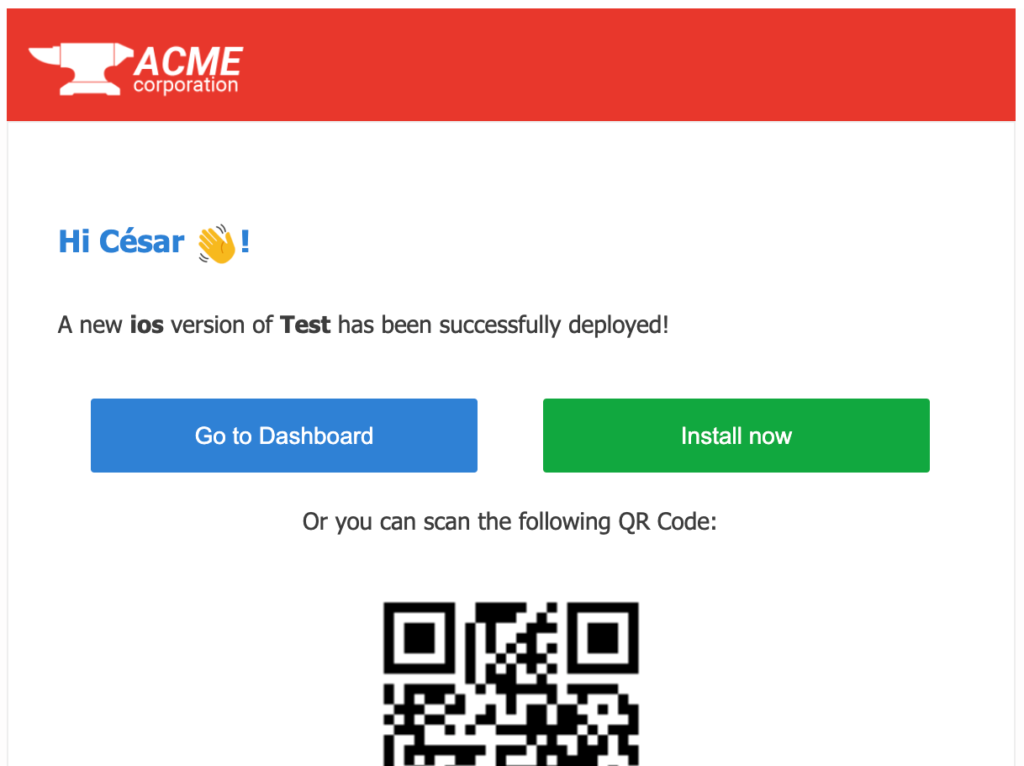 One of the most requested features was the possibility to fully customized the emails and notifications sent by Applivery to your users. The emails sent from your organization now get your branding to customize the look and feel and make them more corporate and closer to your guidelines.
Email preferences management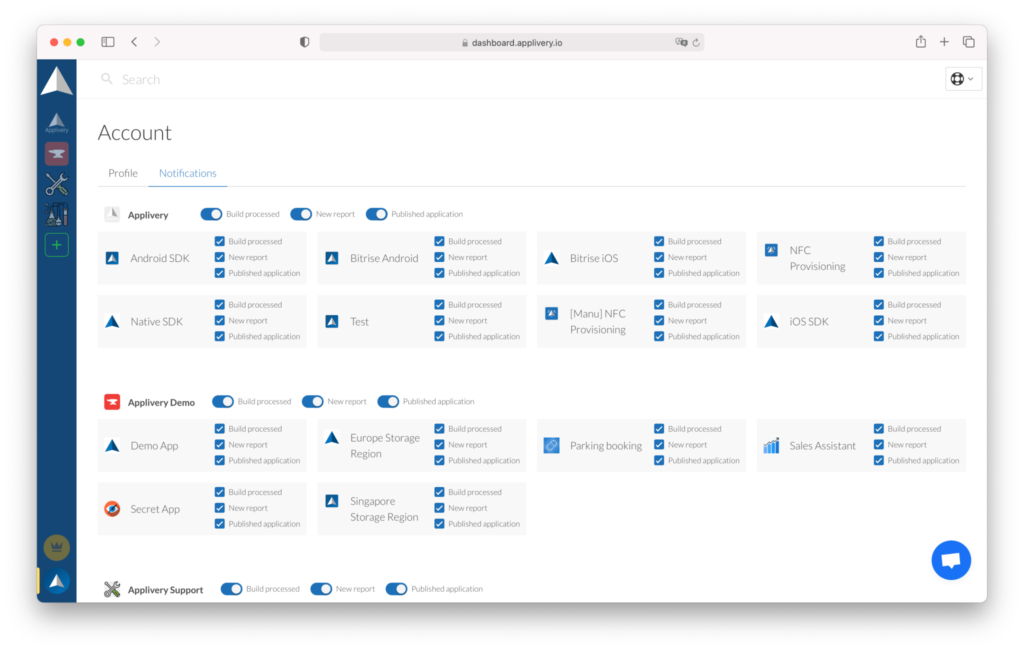 Although it was previously available from the footer of each individual email, another important feature that has been released in the previous months is the possibility to have full control over the notifications that you will receive from the different organizations your belong to from a centralized dashboard.
And that's not all, we have also been working on many other improvements. Some of them are:
Viewers user role at both Organizations and Apps levels.
New dashboard sidebar or a better navigation.
Builds permalinks and sharing options.
iOS Certificates expiration notifications vía email.
Differentiate between the 3 different types of iOS certificates (Ad Hoc, Enterprise & App Store).
Fastlane plugin v2.2.0 that comes with the newest features of the Upload API.
We have a promising roadmap for the coming months that will bring numerous improvements. Among them, we would like to highlight the following:
Dashboard SSO Support
Azure Active Directory "security" groups support
App Store Google Authentication
Audit Dashboard
Transfer organization ownership to another Applivery member
Allow selecting storage regions for Apps and Organizations (since now it's required an intervention from our Support team)
iOS MDM Support
These are just some examples of the different functionalities that we are already working on. You can discover much more on our public roadmap. Also please feel free to post your own Feature Requests in GitHub.
We hope you enjoy the new features. As always we are at your disposal at [email protected].
Hope you all are well and safe!