Sometimes you would be interested in forcing the sync of device policies and configuration profiles on your devices. Below you will see how you can achieve that in iOS and Android.
Policy syncing is managed by the operative system by time to time and can not be pushed remotely unless you perform changes at policy level or you restart the device.
Apart from that, you can manually sync device policy from the "Device Policy Manager" App.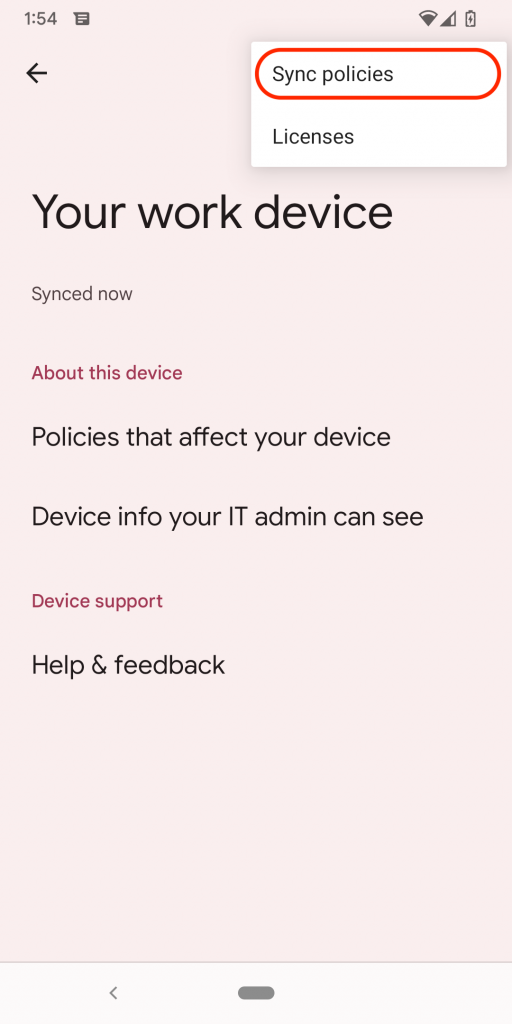 Go to Settings > Google > Device Policy.
Tap the 3 dots at the right top side of the screen
Tap "Sync policies"
You can proactively force syncing Apple devices from the Applivery dashboard and they will be automatically synced if they are connected to a stable network.
Just go to one of your Apple devices from the Applivery dashboard and click "Sync policy" from the left side menu. You can later check the resumts from the "Commands" tab.