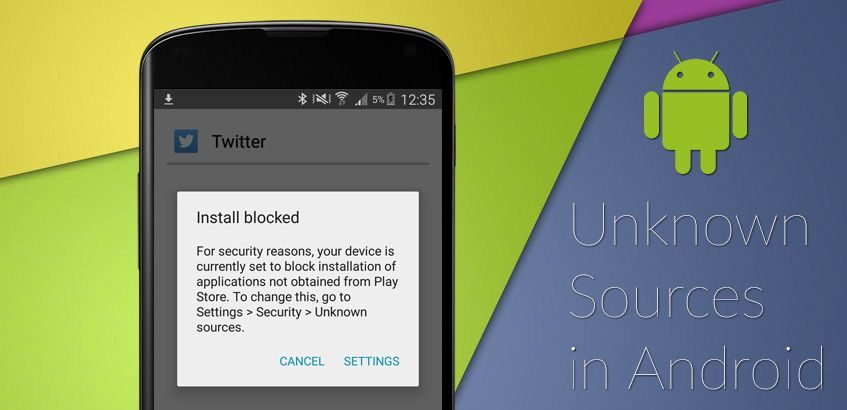 Allowing app installs from Unknown Sources in Android #
Unknown sources: As part of the Android Operative system, there is a restriction that blocks installing applications outside the Google Play Store.
If it's your first time installing an App through Applivery.com, you will be greeted with the following message as you try to install:
Install blocked
For security, your phone is set to block installation of applications not obtained from Play Store
If you have a phone running Android Oreo or higher, you won't see a setting to allow installation of apps from unknown sources. Instead, Google treats this as an app permission and you're asked each and every time you want to install an app you got from Applivery.
But, what should you do to proceed with the installation?
To allow app installs from Applivery, follow this steps:
Navigate to Setting > Security.
Check the option "Unknown sources".
Tap OK on the prompt message.
Select "Trust".

That's all, now you can try again to install the Application. Note that this settings will be stored permanently into your Operative System and you will be able to install Android Apps from ALL sources, not only from Applivery.
Even when installing Apps from Unknown sources, Google Play Protect will continue scanning Apps, looking for viruses, malware and blocking forbidden Apps.