Before starting using Applivery Apple Device Management there are a few steps you must go through in order to enable your workspace to interact with Apple services and register your Apple Enterprise organization. The next steps will guide you through the process:
Step 1 - Download Applivery's Certificate Signing Request (CSR) #
Sign-in to the Applivery Dashboard and navigate to Device Management > Configuration > Apple > Setup. Beside the step 1, click the Download CSR button.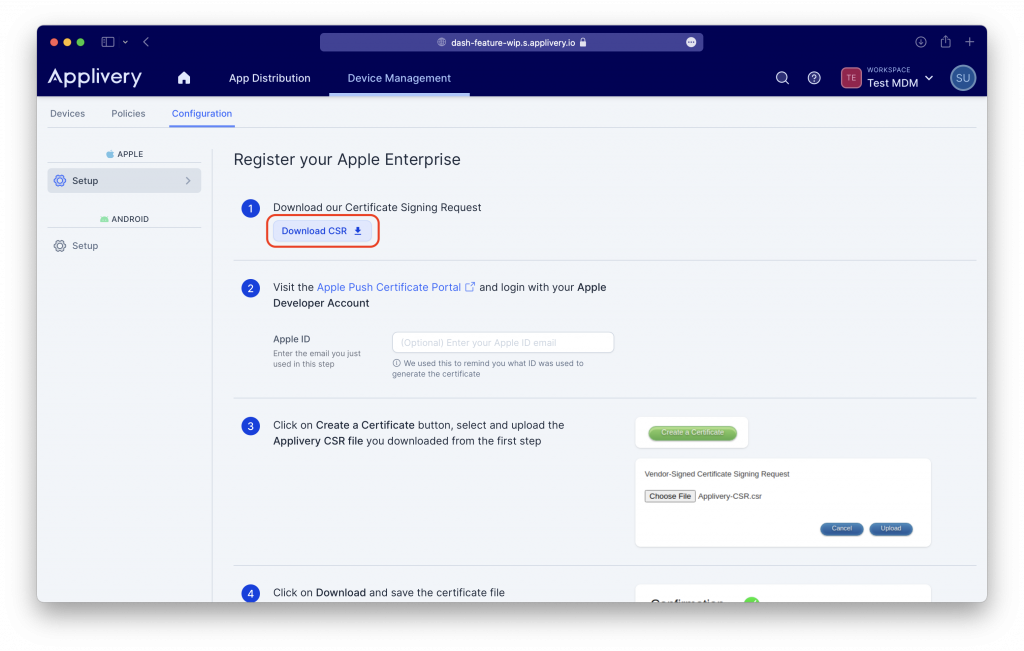 A file named Applivery-CSR.csr will be downloaded in your computer.
Step 2 - Create an Apple Push Certificate #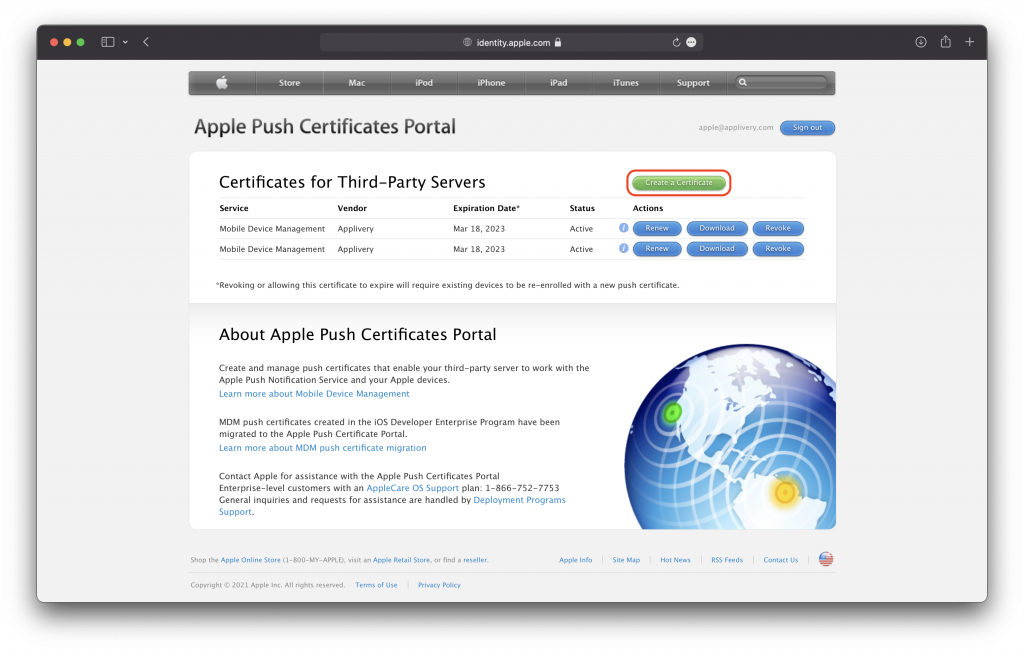 Read and accept the Terms of use: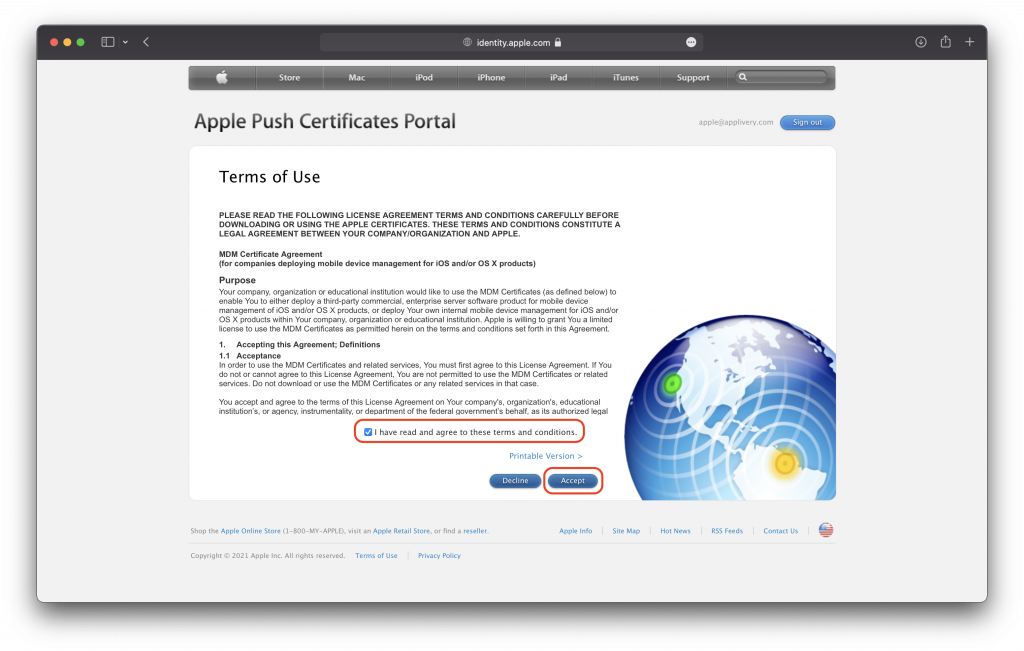 Select and upload the Applivery-CSR.csr file you downloaded in Step 1 and click "Upload".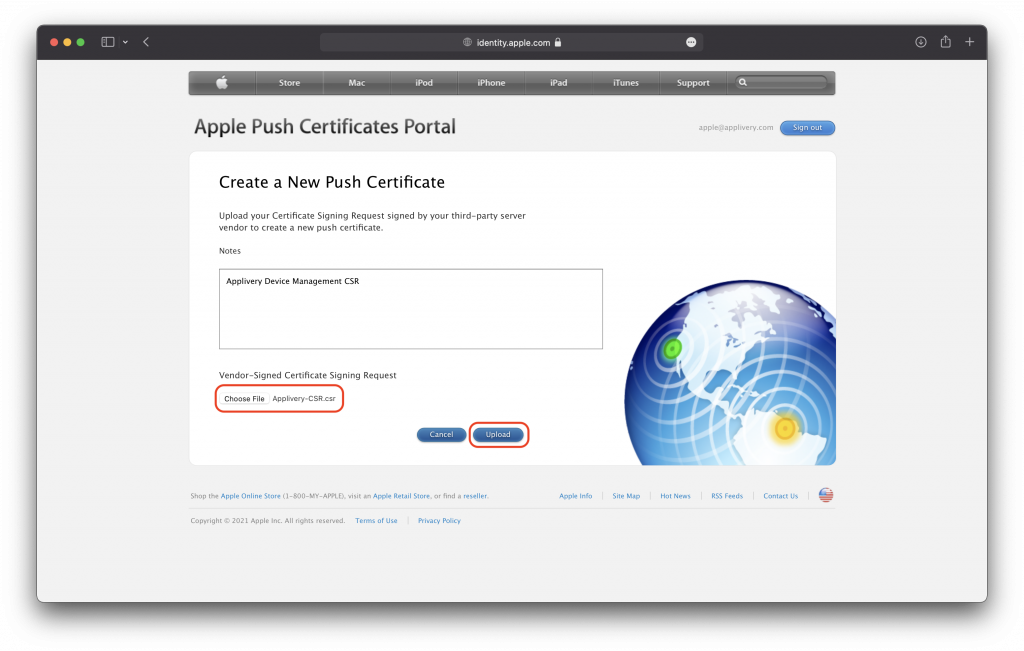 Click on "Download" and save the certificate .pem file.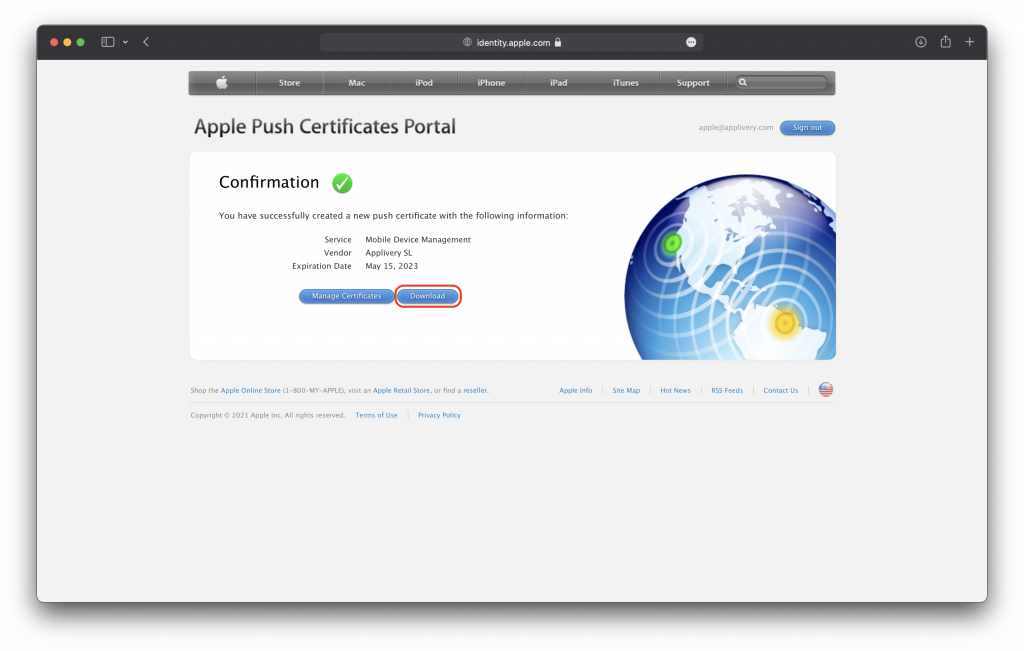 Step 3 - Upload your Apple Push Certificate to Applivery #
Now get back to Applivery's dashboard and, beside step 5, click Select and upload the certificate (.pem file) downloaded from the previous step. then click Finish registration button to finish.