If you have already created your first app, now it's time to upload your first build. There are several ways to do it including automatic ones using our API or 3rd party platforms such as Bitrise.io or Fastlane that allows to automatically deploy your Apps into Applivery in a seamless and effortless way.
Since it's your first time, let's keep it simple!
1. Go to your Applications
Go to your Applications (from the left side menu) and click the App where you want to upload a Build to.
Once inside your App, click on the BUILDS box or Builds tab option from the horizontal tab menu.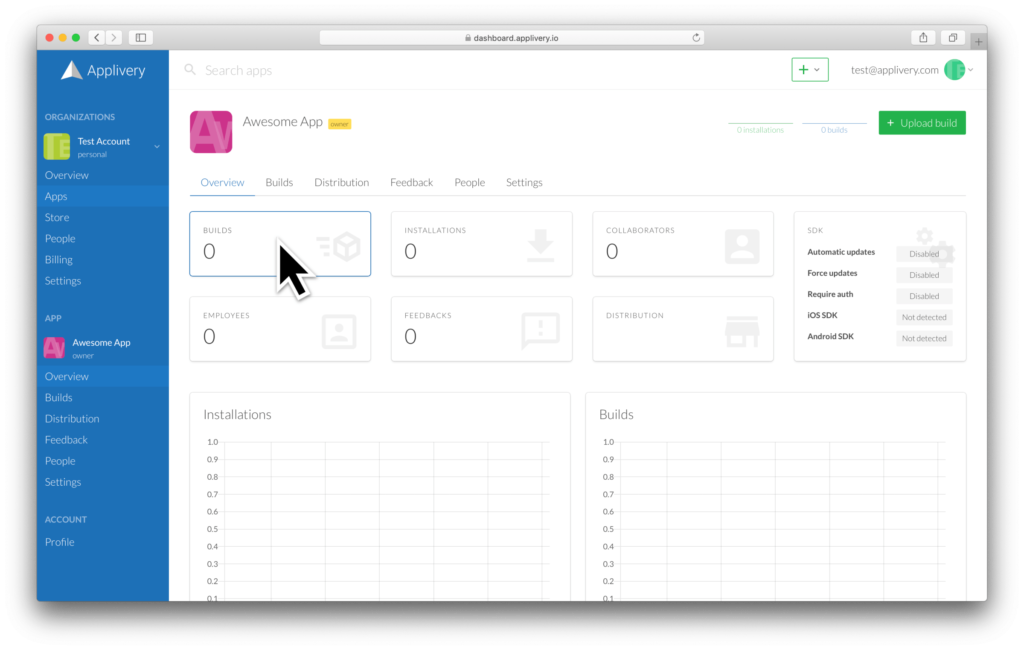 You will be redirected to the list of Builds (probably empty right now). Now click + Upload build button.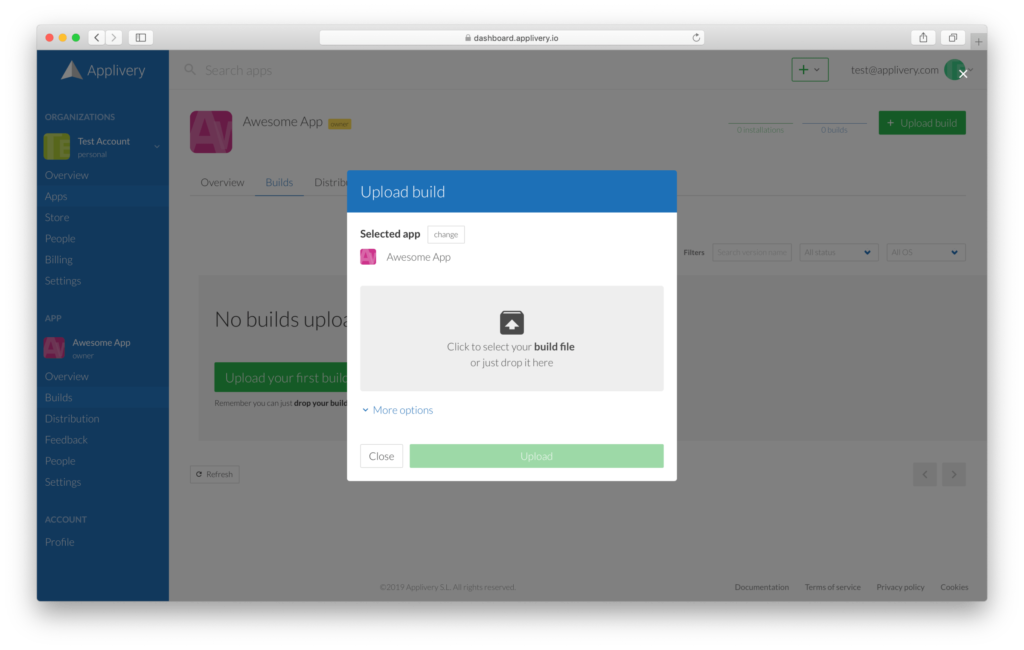 Click in the grey area to browse in your hard disk and find the package you want to upload that must have either .ipa, .apk or .aab file extension. Then click Upload button to start the upload process. You can also explore the More options button for advanced configuration.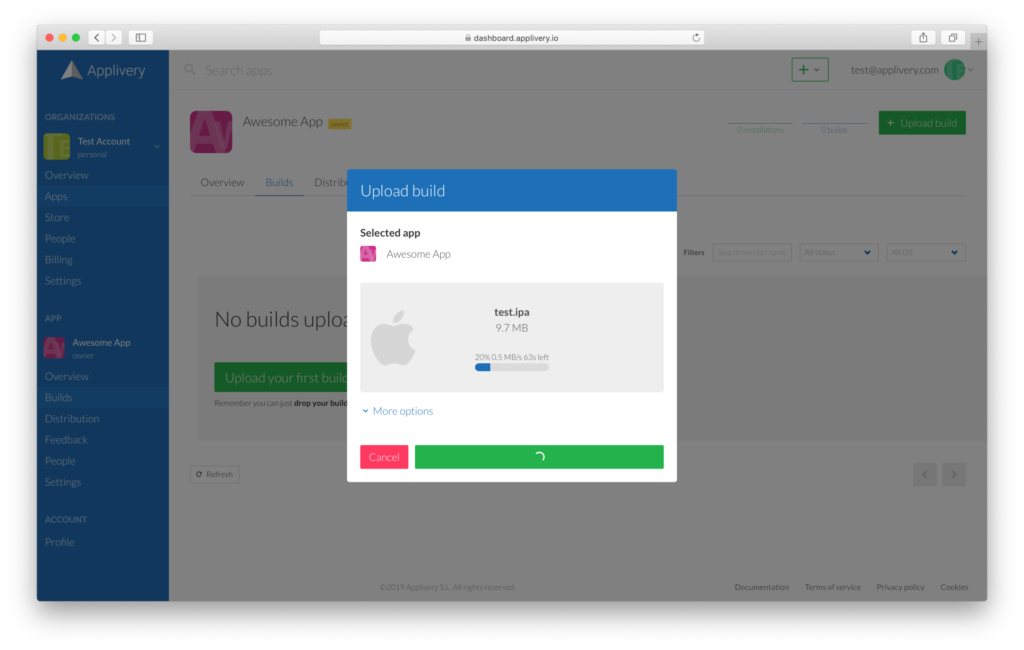 Once it finishes to upload your Build, you will be back to the list of Builds and you should find a new row with one of the following status:
Queued: the build is waiting to be processed by our systems.
Processing: the package is being processed by our systems.
Failed: the package has been analyzed but we were not able to get any information out of it.
Finished: the build has been successfully processed. You will see the App icon (if any) and additional information.
Please be patient since it might take a while depending on the size of your builds.