Note
Note that this is a premium feature that might not be available in your current plan.Check the availability in our
pricing page.
Applivery allows you to set your own domain names to be used in your Public or Private App Store.
Before configuring your domain name you should point the new domain DNS records to our servers.
Pointing your domain to Applivery #
Go to you DNS provider and select the domain you want to point to Applivery. Create the following DNS records according to the domain you want to use:
For subdomains (your.subdomain.com), create a new CNAME record pointing to domains.applivery.io
Enabling your custom domain name #
Go to your Enterprise Store Settings (from the top side menu) and then click Customize (from the left side).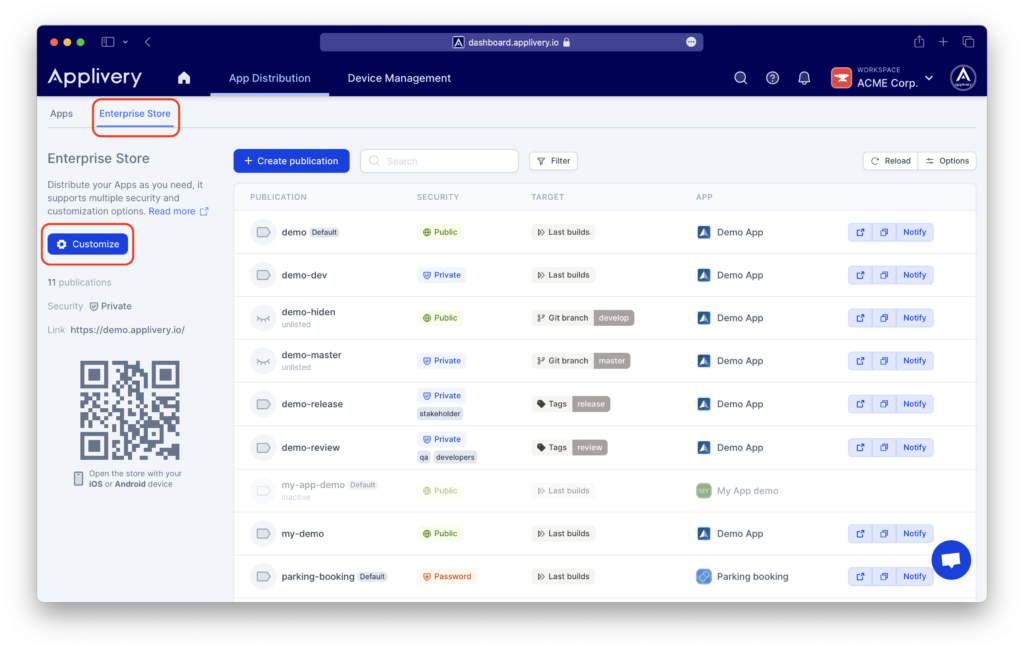 Type your new domain or subdomain into the input field beside the Custom domain section. then click Save button to save the new configuration.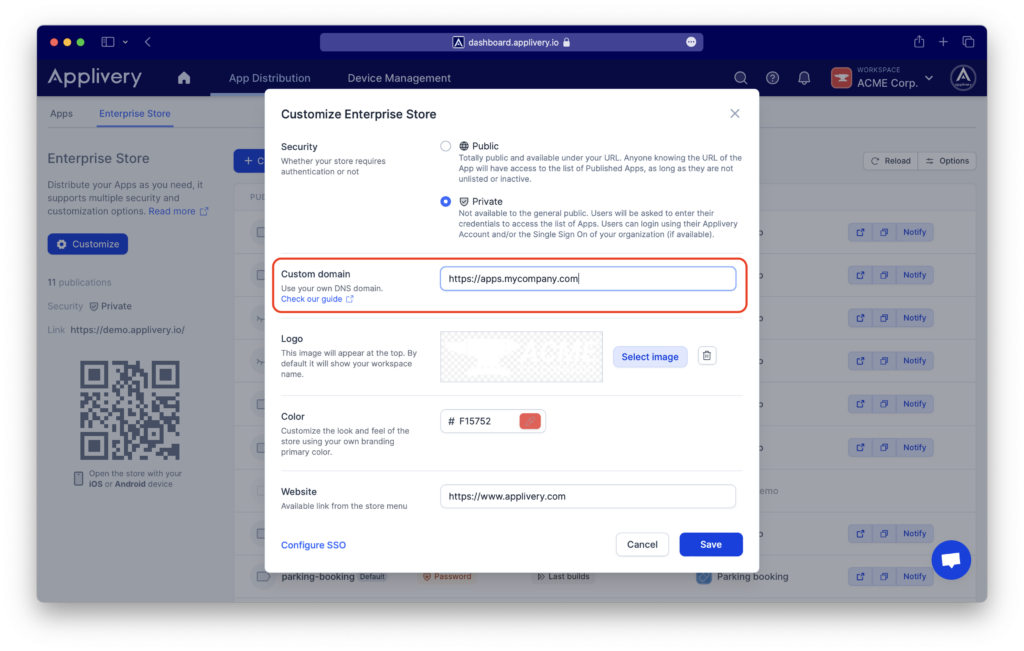 We will make sure your domain is well configured and then add it to your account.
Please note the following consequences that will take place:
Your old App Store URL (organizationName.applivery.com) will continue being available at anytime.
If you are using a custom Single Sign On (Azure AD, Active Directory or any other SAML based Authentication method) you might have to reconfigure it from scratch to update the callback URLs.