Note
Note that in OKTA you must place the "Callback URL" in the Single sign on URL.
i.e.: https://dashboard.applivery.io/welcome/sso/demo
Organizations have been created to provide an additional layer of governance over your Apps. Billing has been moved to the organizations as well for a more intuitive management.
Creating your organization
To create your Company organization please go to the left side menu and click the dropdown menu within your Account name. Then click the + Create organization button and type a Name for your organization.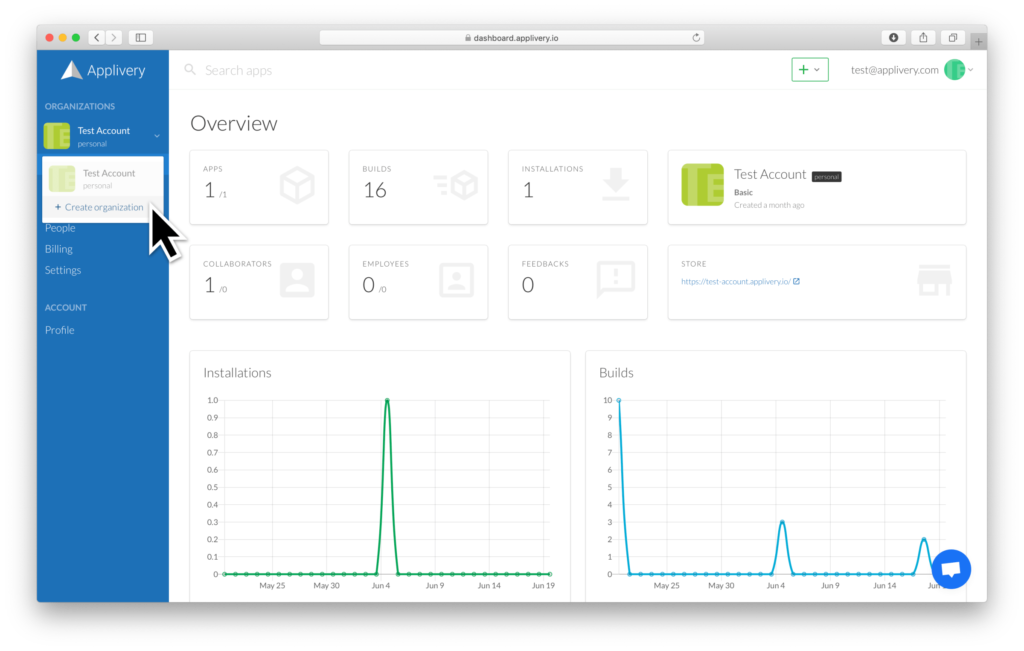 Configuring your Billing and Payment information
Company Organizations are only available under Paid Plans so before start using your new organization you have to configure your billing information and payment methods.
To do so, please:
Make sure you have selected your Organization from the left side dropdown menu.
Go to the Settings section.
Scroll down until the Information section and fill it out with your company info. If you are a registered business in Europe and you want us to remove VAT from your invoices, please provide your company VAT ID.


Do not forget to click Save changes button once finished.
Now, scroll down again until Payment methods section to enter your debit/credit card details.
Now click Add button to save. Note that we do not store your credit card but a token representation of it. We rely on Stripe for payments processing.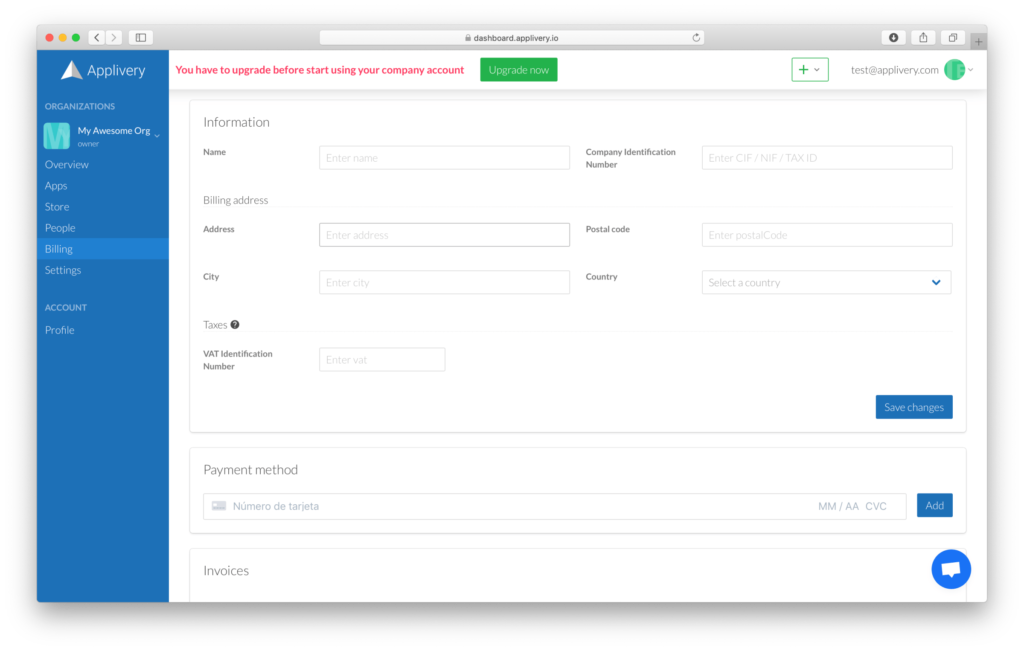 Now that you have your billing information and a payment method configured, you can click the Upgrade now green button at the top of the page and select one of our Plans.
If you are just looking for testing, please contact us and we will be happy to grant you a 15 day free trial.